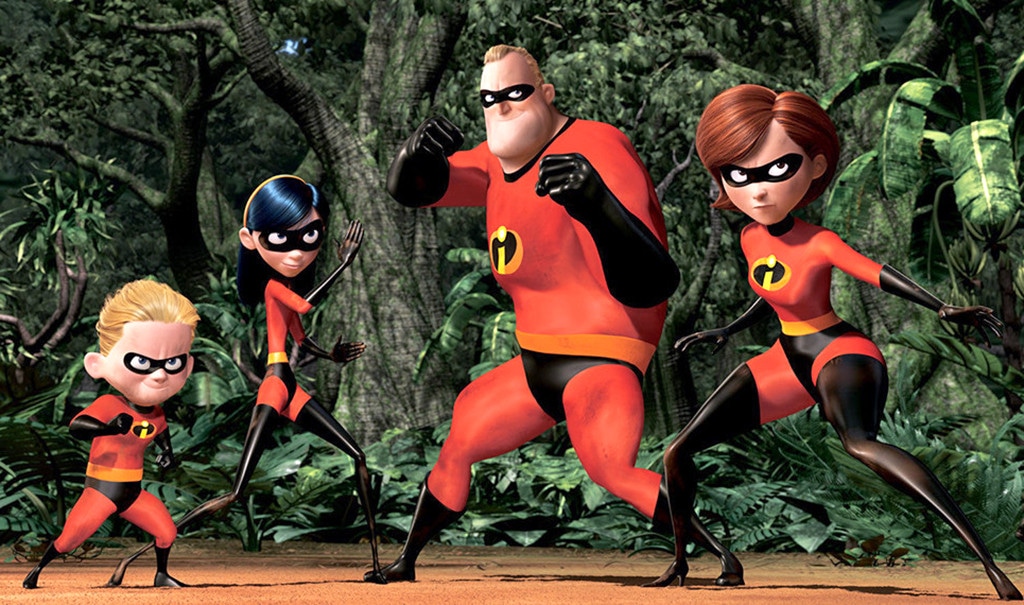 PIXAR ANIMATION STUDIOS/WALT DISNEY PICTURES/ZUMA PRESS
It's been 15 years since we first met ordinary suburbanites Bob and Helen Parr, and their three kids.
Who, of course, had no choice but to come out of retirement and save the world. 
The Incredibles lived up to its name in every way—big stars, big laughs, big emotions and big box office—when it hit theaters on Nov. 5, 2004, at the time only the sixth film in the now prolific Pixar portfolio, the first one rated PG (for "action violence") and the first directed by Brad Bird.
Taking in $632 million worldwide, the movie's success also helped further convince Disney that, it didn't just need to keep distributing Pixar Animation Studio movies for the foreseeable future, it needed to buy the whole thing, which it went on to do in 2006 for roughly $7.4 billion.
But what made The Incredibles one of the most special films in the entire Pixar canon? And why, when sequels start being conceived when the ka-chings first ring out during a movie's first blockbuster weekend, did it take 14 years to make another one?
This, and more secrets revealed in honor of the The Incredibles' 15th anniversary:
Happily, The Incredibles 2, in which Elastigirl takes center stage to restore her family's good name, more than delivered: 94 percent fresh on Rotten Tomatoes, $1.2 billion at the box office worldwide.
It did not, however, win best animated feature at the Oscars, losing this year to Spider-Man: Into the Spider-Verse. But only because Mr. Incredible and Elastigirl had made the cinematic landscape safe for other superheroes to spread their wings (or webs) and soar.