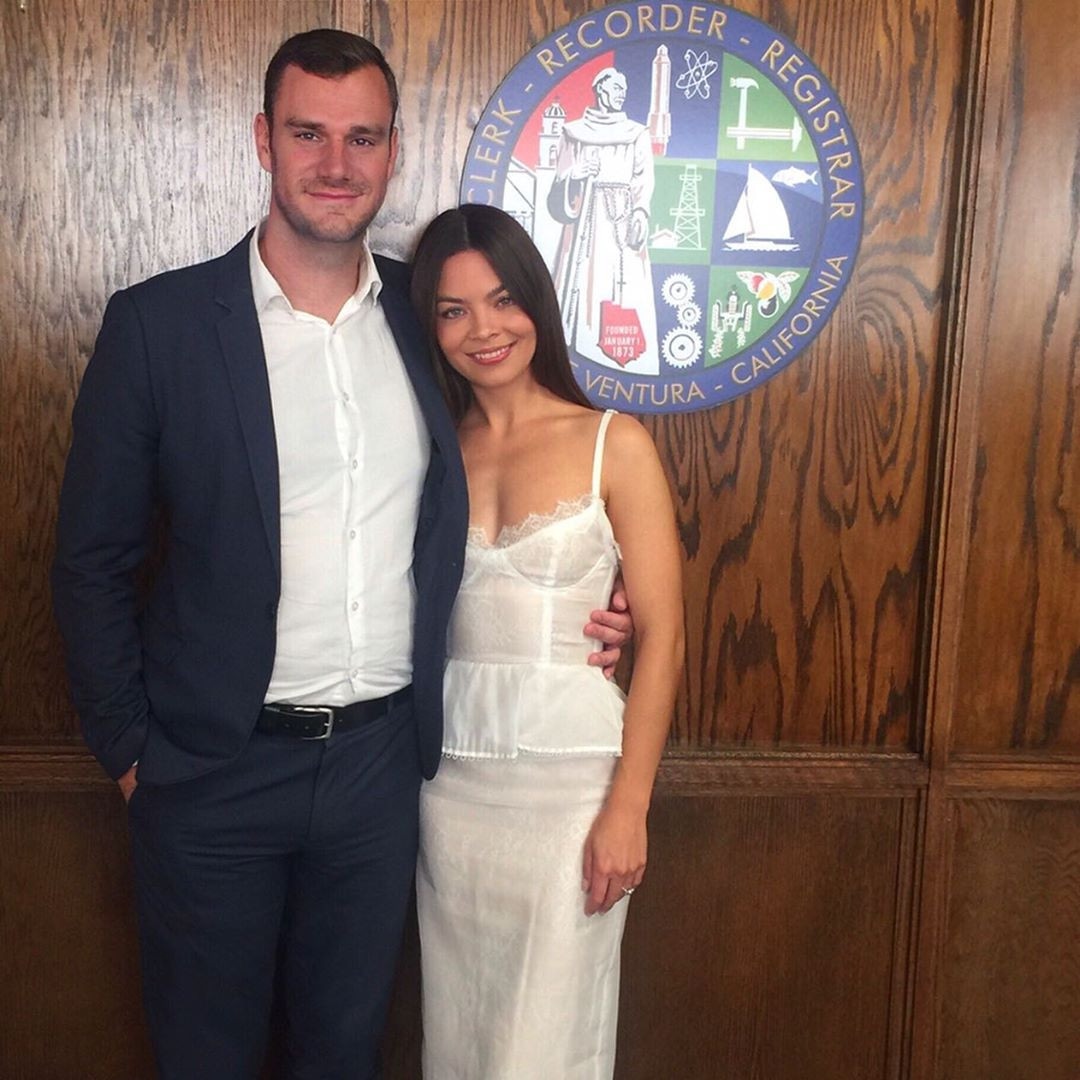 Instagram
Cooper Hefner is a married man. 
The 28-year-old son of Hugh Hefner announced he and actress Scarlett Byrne tied the knot during a civil ceremony in Los Angeles. 
"Scarlett and I have made it officially legal and the two of us could not be happier," Cooper captioned a photo of the bride and groom at the courthouse. "Cheers to a life full of love, happiness, adventure, and great purpose, Mrs. Hefner. I love you dearly and very much look forward to planning our wedding celebrations in the months ahead. I love you, Scarlett." 
Cooper and Scarlett's love story began more than six years ago. The celebrity heir then popped the question to The Vampire Diaries star in 2015. 
Scarlett, whose acting credits also include the Harry Potter series and Falling Skies, shared her own heartfelt post announcing she's a Mrs., and said they plan to celebrate with a larger wedding in the coming months. 
"I love you Cooper. I am proud to stand by your side, as your partner, your friend, and your wife. I cannot wait to continue building a life together. My heart is so full and I am so grateful for our love," the British star wrote. 
In 2016, Cooper, whose mother is Hef's second ex-wife and 1989 Playmate of the Year Kimberley Conrad, replaced his father to become Chief Creative Officer of Playboy Enterprises. He later became the Chief of Global Partnerships, and in January of this year stepped down from Playboy Enterprises to launch his own media company. 
Watch:
Cooper Hefner Talks Hef's "American Playboy" Show & More
On the second anniversary of his famous father's passing, Cooper paid tribute to Hef on Instagram. 
"Have integrity—be honest and you will find nothing unwanted follows you in life," the entrepreneur shared at the time. "Be compassionate—there are many that see the world differently than you, be patient. Stay loyal—know where you came from, and know who you are. Choose and commit to people and projects in life. Those committed pursuits will bring you the greatest relationships and rewards. Think of others—give your time, your financial resources, or your talents to something bigger than self. Make serving humanity intimately a part of your journey. Enjoy yourself—life is short and should not always be serious. Be playful when it's appropriate and smile often. Lessons from my father that are values of mine. We miss you, however you are very much still with us.‬" 
Congratulations to the happy couple!