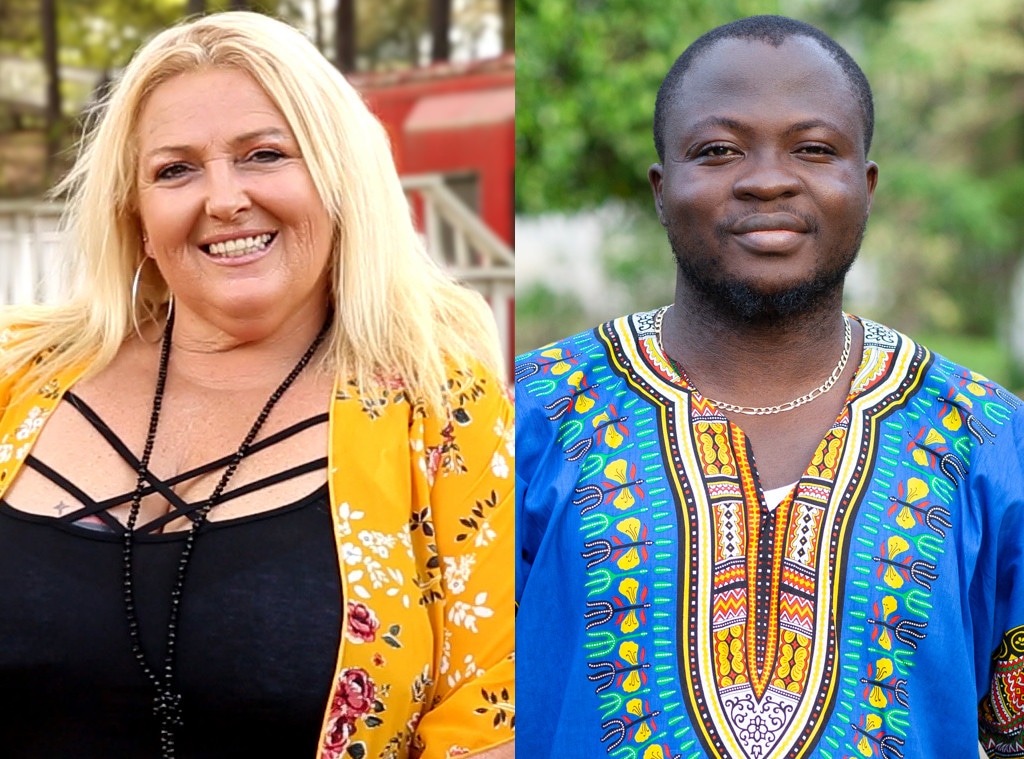 TLC
The saga of Angela and Michael on 90 Day Fiancé isn't over yet.
After two seasons on 90 Day Fiancé: Before the 90 Days, Angela and Michael have made the jump over to 90 Day Fiancé proper. The two were not listed by TLC as being cast members in the recently debuted season seven, but they appeared in the trailer for what's to come this season after the Sunday, Nov. 3 season premiere.
In their first season of Before the 90 Days, Angela and Michael fought. A lot. It seemed like they weren't going to last, especially considering they broke up during the reunion taping, "The Couples Tell All," when Angela saw footage of Michael referring to her as his elder. But they got back together, and appeared in a second season. Angela returned to Nigeria to see if she could trust Michael after numerous fights over his whereabouts and his social media posting.
Their second season of Before the 90 Days included a rather nasty argument over whether Michael had been on a boat before—he said he hadn't in years, but Angela knew of an Instagram post that refuted that claim. Michael attempted to smooth things over after Angela kicked him out of her hotel room, but the cake he got her as an apology ended up getting smashed into his face by his fiancé.
Angela and Michael ended her time in Nigeria with an engagement party thrown by his family. However, Angela didn't tell Michael's mother about her inability to have a baby. She can "tote it," she previously said, but she needs an egg donor. Her daughter, Skyla, refused to donate her egg for the couple and reiterated her refusal at the Before the 90 Days season three "Tell All." Still, Michael and Angela said they weren't giving up just yet.
"The bottom line is we're together. We're stuck together. Skyla we're going to talk," Michael said during the reunion. At the taping, Angela said Michael was expected to be in the United States by the end of 2019.
In a trailer shown at the end of the season seven premiere on Sunday, Nov, 3, Angela was seen getting botox to prepare for Michael's arrival. He's later seen on video chat crying as Angela asked him if he still wants to get married.
"It's painful," Angela said in the trailer.
Fans were divided to see her back in the trailer."Angela is REALLY cashing in on as many seasons as possible!!!! #90DayFiance #tlc #GetItGirl #MakeThatMoney," one viewer tweeted.
"Angela is back UGH!! #90DayFiance," another shared.
Meet the rest of the 90 Day Fiancé season seven couples below.
90 Day Fiancé airs Sundays, 8 p.m. on TLC.