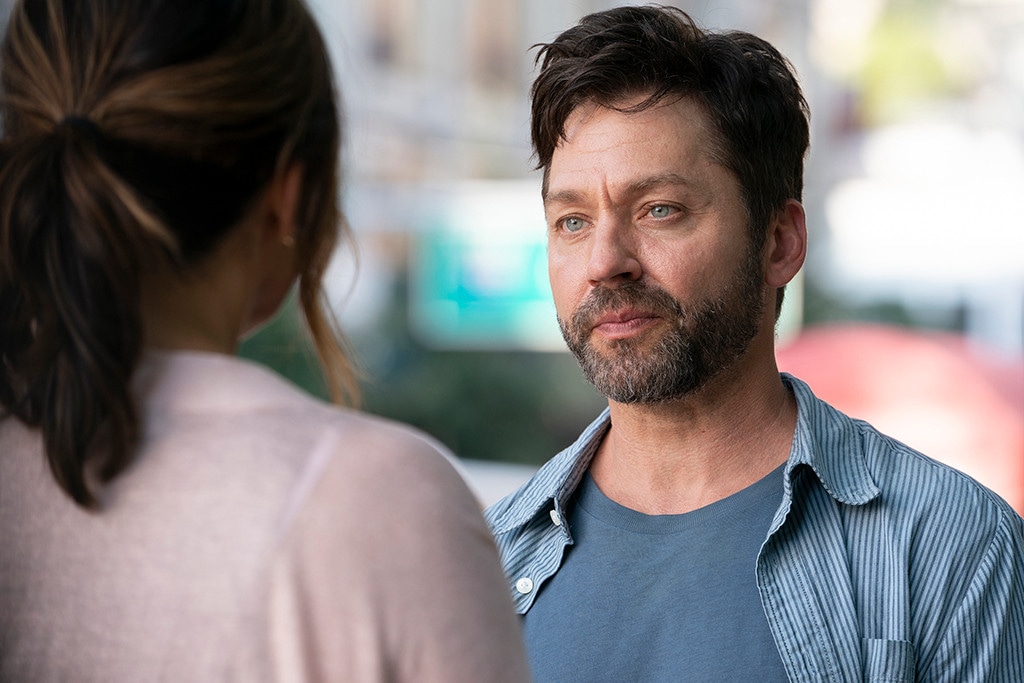 NBC
Law & Order: SVU brought back Benson's troublesome brother only to take him away again…for a final time.
In "Murdered at a Bad Address," Simon (Michael Weston) returned to Benson's (Mariska Hargitay) life for the first time since season 13. He said he was clean and wanted to reconnect. After all, they're each other's' only living relative. Benson, understandably, was hesitant. But she agreed to meet him for lunch, and to bring Noah (Ryan Buggle) along. However, Simon never showed up for lunch. Benson called Simon and said he blew his chance…and then got a call that he accidentally overdosed.
Benson received the overdose news from her trusted friend, Melinda Warner (Tamara Tunie).
See it below.
"It was a very emotional scene, but what I found amusing is that there was no explanation for my absence for the past two and a half years. I thought someone would say, 'How was DC? Did you like working with the Obama administration?' something! But no, there's Warner, she's there for Benson to deliver this heartbreaking news," Tunie said on the SVU podcast Squadroom. "It's great to be back in the morgue, it was great to be back with Mariska. Fortunately, our characters have always had this special kind of bond, that's why Warren thought it was important to help Benson through the process of her brother having OD'd."
The episode was written by a new scribe for the series, Denis Hamill, who explained the idea to reintroduce and kill of Simon came from executive producers Warren Leight and Julie Martin.
"It's such an emotional episode and we were setting one person free and hopefully putting another serial rapist who had gotten away with it all this time. It was Warren and Julie who thought that there needed to be some kind of an emotional storyline, a subplot, about what's going on in Benson's life at the same time," Hamil explained on the podcast. "One of the scourges of the city now and in the world is fentanyl and opioids and all that, and it was mostly Warren at that point who thought it just needed a balance, something personal happening to her, while she's also working on this case too. I thought it was a really nice counterbalance too."
At the end of the episode, the squad got a wrongfully convicted man out of prison, and he got to say goodbye to his family, and Benson had to say goodbye to hers.
"In the end, you have one guy who gets free and it's a sort of bittersweet ending because it ends in a graveyard with him finally getting to mourn for his mother and his sister, which he couldn't do in a jail cell because he was accused of their murders," Hamill said. "And then to have Benson, who was estranged from her brother, her only living relative, and then when he dies, she finds out how much she loves him too. It was a really nice kind of matching scene; it had a nice symmetry."
Law & Order: SVU airs Thursdays, 10 p.m. on NBC.
(E! and NBC are both part of the NBCUniversal family.)