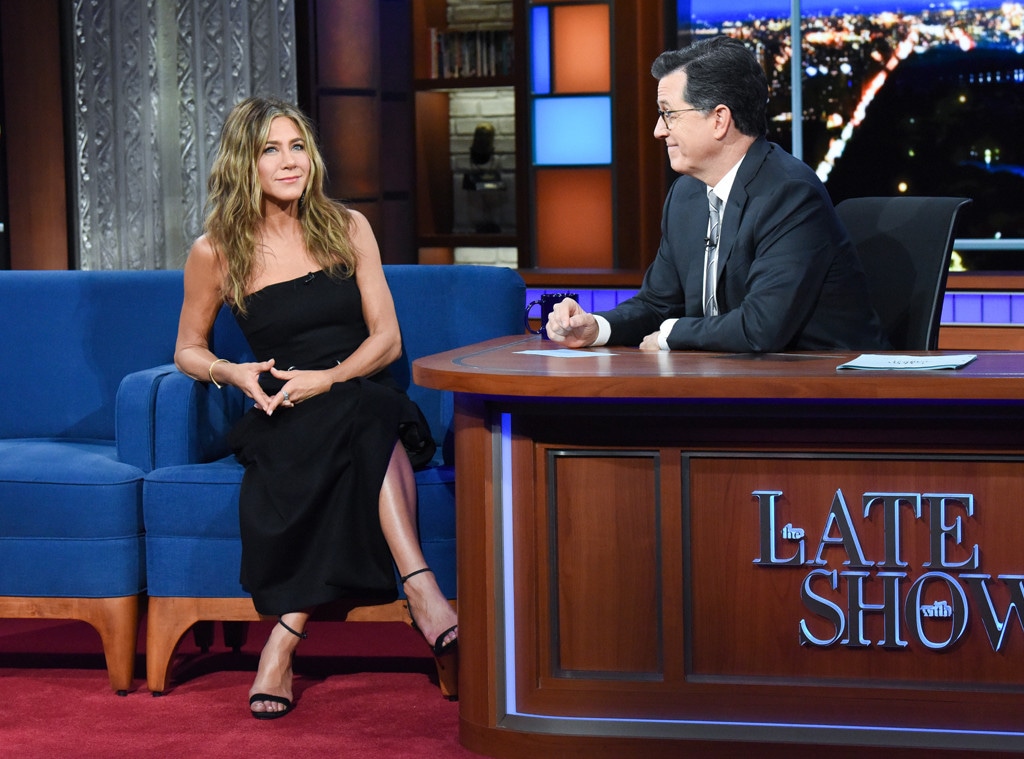 Scott Kowalchyk/CBS
The One Where The Cast of Friends Reunites? I KNOW!  
Jennifer Aniston teased that a Friends reunion was in the works when she stopped by The Ellen DeGeneres Show, and the world has not been the same since. So much so, that the topic was brought up again during her visit on The Late Show with Stephen Colbert on Tuesday night. "I made noises," she told host Stephen Colbert. 
While The Morning Show star couldn't really elaborate on what's to come, she was able to confirm that a reunion of sorts is underway. "Something is happening," she said. When pressed about what a reunion would look like, Aniston remained tight-lipped. "Something is happening," she reiterated. "But we don't know what that something is."
So, would the fan-favorite show get the revival treatment? Not exactly, according to Aniston. She told pal Ellen DeGeneres on Monday that this wouldn't be a reboot situation. "Listen we would love for there to be something, but we don't know what that something is. So, we're just trying. We're working on something," Aniston said.
Still on the topic of Friends, Colbert congratulated Aniston on what he called a "milestone," pointing out that the actress has her own LEGO figurine. In September, the iconic toy brand released a Central Perk-themed Friends set to commemorate the show's 25th anniversary, complete with replicas of Aniston and her castmates.
"Now, I think this is truly a milestone in anyone's career," the late-night host began. "I have not achieved this yet—unless I have? You are now a LEGO!"
Colbert was also excited to point out that Aniston's Rachel Green LEGO is even sporting the character's signature hairstyle. 
Watch Aniston and Colbert talk Friends and play with LEGOs in the video above!