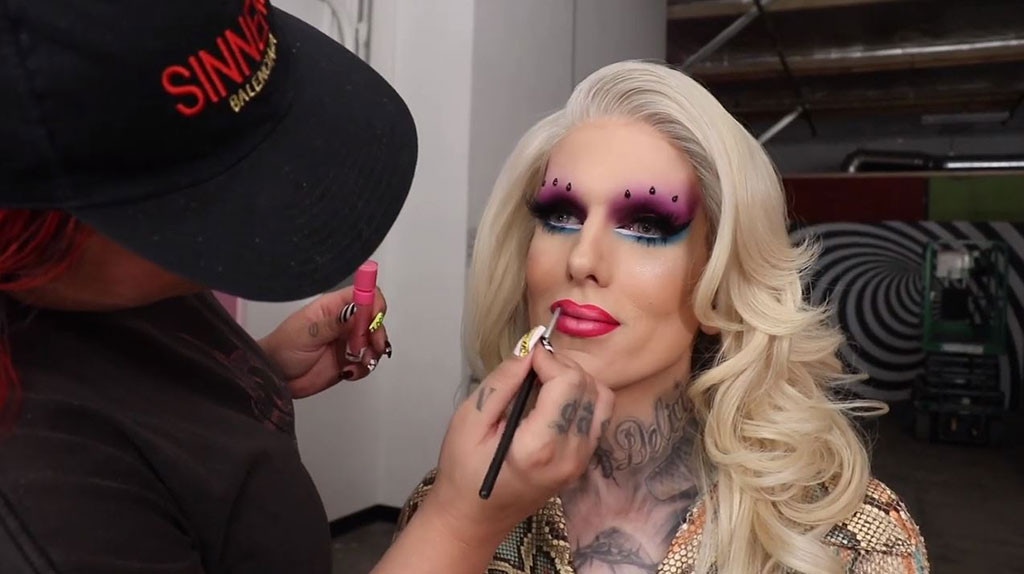 YouTube
Shane Dawson and Jeffree Star are giving the fans what they want.
After nearly a year of planning and hard work, the content creators have finally unveiled the Conspiracy Collection from Jeffree Star Cosmetics in the sixth part of their YouTube series. What they reveal is a showstopping makeup product that includes colors across the spectrum and for all kinds of makeup enthusiasts. They have yet to reveal the prices for all of the products, but fans are already itching to get their hands on the collection. 
Shane and Jeffree also reveal that their one of a kind merch sold out in 30 minutes, thus setting a record for Jeffree's business. 
But in the midst of these moments of celebration, Jeffree is struggling with the loss of two pets. 
As they begin to get ready for the Conspiracy Collection photoshoot, Jeffree somberly asks Shane if he wants to hear the bad news before or after they've finished their work, to which Shane responds that he wants to know beforehand. Jeffree then reveals that his dog Daddy is in the emergency room and he might not make it. "It's just like f—k man, how many curve balls are we going to be thrown?" Jeffree says. 
The thought of losing his dog is even more difficult considering that he lost his other dog Diamond this year too. Nonetheless, Jeffree and Shane go through with the photo shoot as planned. 
"It's just hard when sadness is mixed with so much greatness," Jeffree shares. "There's so much greatness ahead and I'm just trying to react differently to every situation moving forward and just trying learn from it."
Unfortunately, Daddy passed away last month.
They move on to happier subjects when they experience a "full circle moment" and see the finished product of their months of hard work. And fans will be able to experience it too when the entire collection goes on sale on Friday, Nov. 1 at 10 a.m. PST.