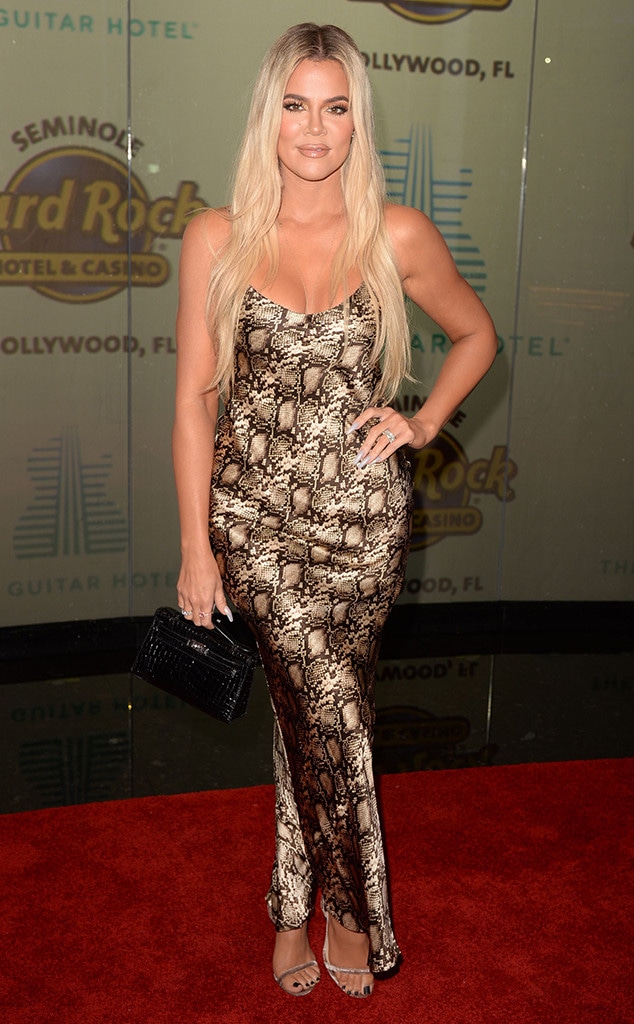 Larry Marano/Shutterstock
Khloe Kardashian has a new 'do—and it's an oldie, but a goodie. 
The reality star has been consistently rocking shades of blond for more than five years now, but before gradually lightening her tresses, Khloe was known for her darker locks. Now, thanks to sister Kim Kardashian's newly announced KKW fragrance, the Diamonds Collection, fans are remembering KoKo of years past. 
As Kim revealed on social media, she tapped sisters Khloe and Kourtney Kardashian for her first fragrance collaboration or, as she referred to them, "the OG's." In the campaign images shared online, all three sisters pose in neutral bodysuits with long, curly, dark manes—and Khloe's look (which she confirmed on Twitter was a wig) did not go unnoticed by fans as the compliments poured in. 
"Loveee the darker hair on Khloe !!!!" one fan tweeted. "Love khloes hair," another echoed. "Khloé looks so good in brown hair!" a third reiterated.
"I love Khloe as a brunette!" Kim tweeted. "I love that she changed it for this shoot!"
Excited fans can thank celebrity hairstylist Chris Appleton for bringing KoKo closer to her roots. 
"The concept was a collaboration with the creative team, the girls and the stylist," Chris told E! News exclusively. "It was a question of should Khloe be dark-haired to match the sisters and they definitely wanted to do a curly look, but it needed to be done the right away. It was a hard look to pull off. It was about making sure it was done in a way that was elegant and flattering."
As for Khloe's reaction to the dramatic transformation, he said she was "really excited" to go brunette. "Bringing bouncy hair back for 2020 was fun, and to bring it back with the three sisters was a super powerful one. Obviously, there's a lot of hair as well which is a really strong look," Appleton added.
Meanwhile, we're printing this photo out and bringing it to our hair salon ASAP. 
—Reporting by Alli Rosenbloom