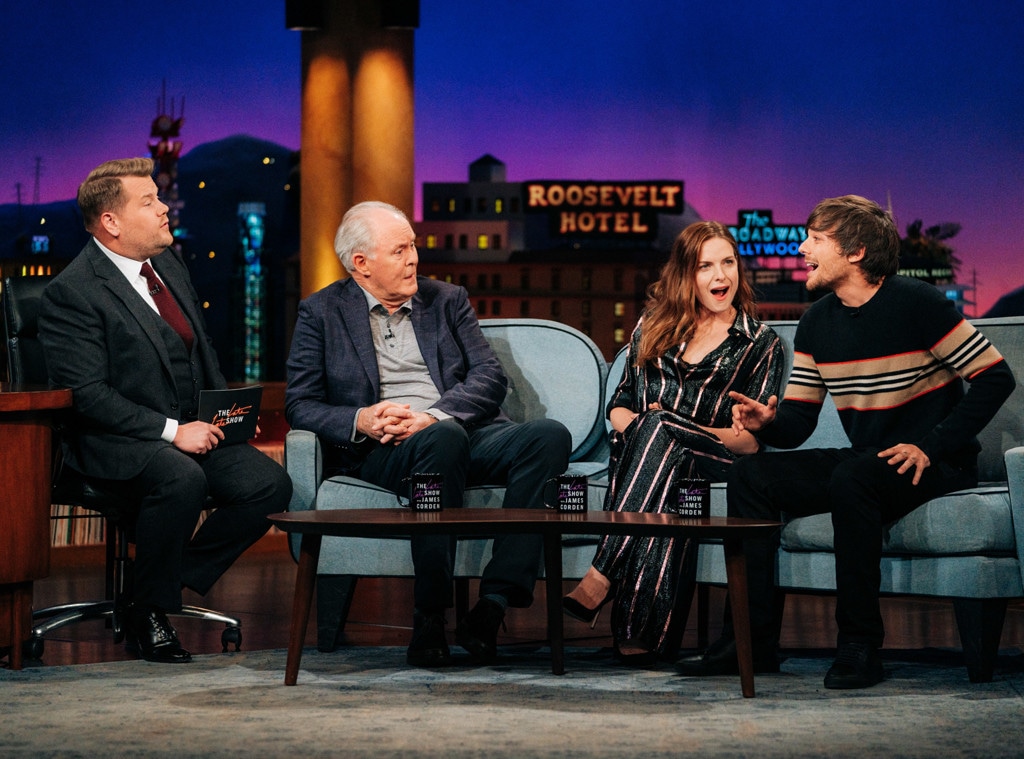 Terence Patrick/CBS
Louis Tomlinson wants to make sure you pay attention to detail.
During a Monday night appearance on The Late Late Show, the "Two Of Us" singer jokingly called out James Corden for asking a question he had already answered. 
"You were in a band before One Direction," Corden started things off. "What happened to them? Where are they now?"
Tomlinson couldn't help but look back on the happy memories. "I think I was about 14 when I first got—I've actually got the name of the band, it's called The Rogue, tattooed on my legs here," he recalled. "It was a special part of my life."
Here's where Corden made his blunder. "How old were you at this point?" he asked Tomlinson. Alas, that detail had already been explained. "Fourteen, I think when we first started," the singer quipped. "Just said that."
A dumbfounded Corden looked out to the audience then back to Tomlinson, who simply laughed and said, "Couldn't help myself."
Fellow guests John Lithgow and Rebecca Ferguson also cracked up at the awkward moment. As Lithgow perfectly explained, "It's a talk show, it's not a listen show."
And that was just the beginning of the show! Later, the group got to talking about what scares them with Corden asking Tomlinson,  "Are you a scaredy cat?"
As it turns out, yes, he kind of is. After all, he's still recovering from all the pranks the One Direction guys⁠—Harry Styles, Zayn Malik, Niall Horan and Liam Payne—pulled during their heyday.
"I think I'm a bit traumatized because when we were on tour and it was flat out, anyone who slept, basically they just weren't allowed," the star revealed. "So, you'd get screamed at, be that manager, another guy in the band, one of my mates, so I think I'm always on edge that someone's gonna shout in my face when I'm asleep."
Then again, of all the boy banders, who was the most notorious prankster? Well, joked Tomlinson,  "Who do you think?"
Him. It was him.