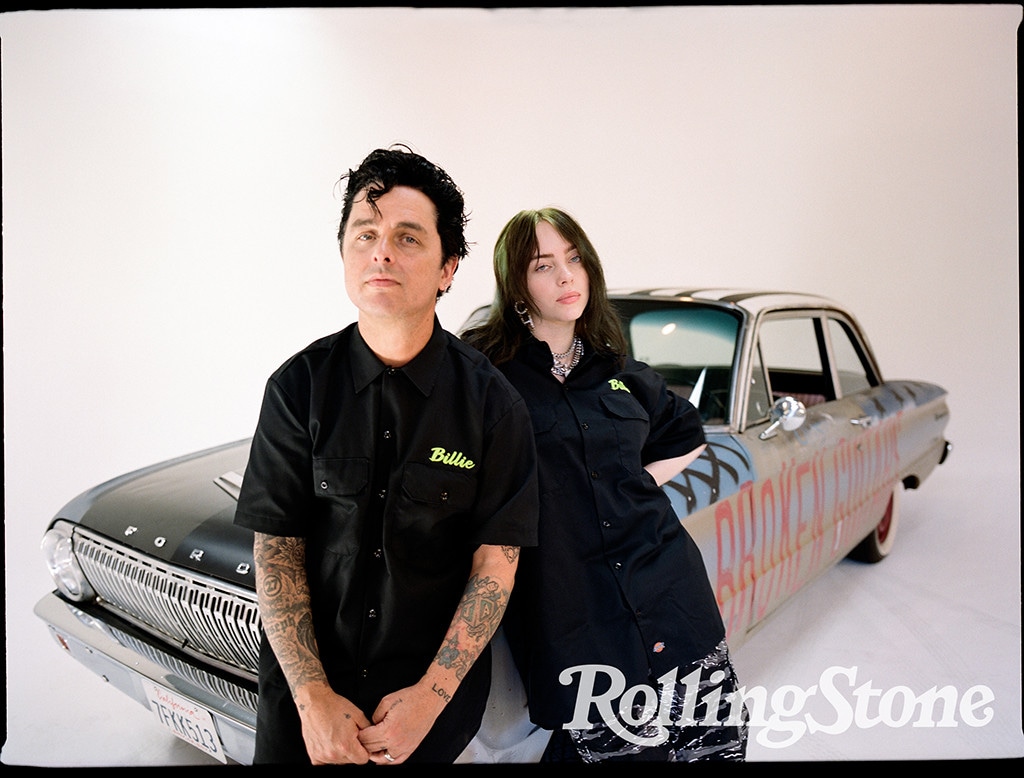 Brad Ogbonna for <i>Rolling Stone</i>
Life on the road isn't easy—just ask Billie Eilish.
The 17-year-old artist admitted there was a time when she questioned whether she still enjoyed making music after spending so much time on tour.
"[My next album] haunts me," she told Billie Joe Armstrong during a conversation for Rolling Stone. "There was a period where I was like, 'Do I even enjoy music?' It just felt like so much touring. And I don't mean the shows. The shows are always my favorite part. But it was just traveling and being alone all the time, on a cold bus in Europe, horrible food, and when you come back, everyone's kind of moved on from you. This last tour I went on was the first I've ever enjoyed. I feel like I have this amazing thing that now I actually see."
The Green Day singer could definitely relate. 
"Yeah, you go out on tour, you'll be out for a year, and people get married, things change," he said. "You have to have good people around you, and good distractions to keep you sane."
Still, Armstrong learned how to better handle the pressures that come with being on tour. 
"For me, it's learning what gratitude means to you," he later added. "My life could have definitely gone in a different direction. I'm just glad people show up. Now, if I have an off show, I kind of don't care. Things are supposed to be messy. Life is messy. I'm supposed to sing like s--t one night. My guitar is gonna break. Mike [Dirnt]'s gonna annoy me. I'm gonna annoy Mike. [Tré Cool]'s gonna throw a drumstick at me. But that's the part of what drew me to punk, because it's all one big imperfection. It's like taking trash and making it beautiful. It's OK to be ugly."
Brad Ogbonna for <i>Rolling Stone</i>
While Armstrong has toured with his bandmates for decades, Eilish has only recently started living life on the road. The "bad guy" star launched her first headlining tour across North America in 2017. She's continued to perform around the world and kicks off the North American leg of her Where Do We Go? World Tour in March 2020.
From her tours to her chart-topping hits, Eilish has taken the music world by storm since entering the scene. Now that she's had the chance to look back at her journey, would she give her younger self any advice? 
"I don't really believe in advice," she said. "Sometimes when I'm given advice, I do the opposite. It's just how I've been my whole life. Nobody has ever been through exactly what you're going through, ever. [Billie Joe] is the only person that's ever going to live through what he has. So no one can know except this dude, and the fact that he's still sane, he's still gorgeous, he's still him, having gone through all this shit? It's like, I don't even know."
To read the full interview, check out Rolling Stone.