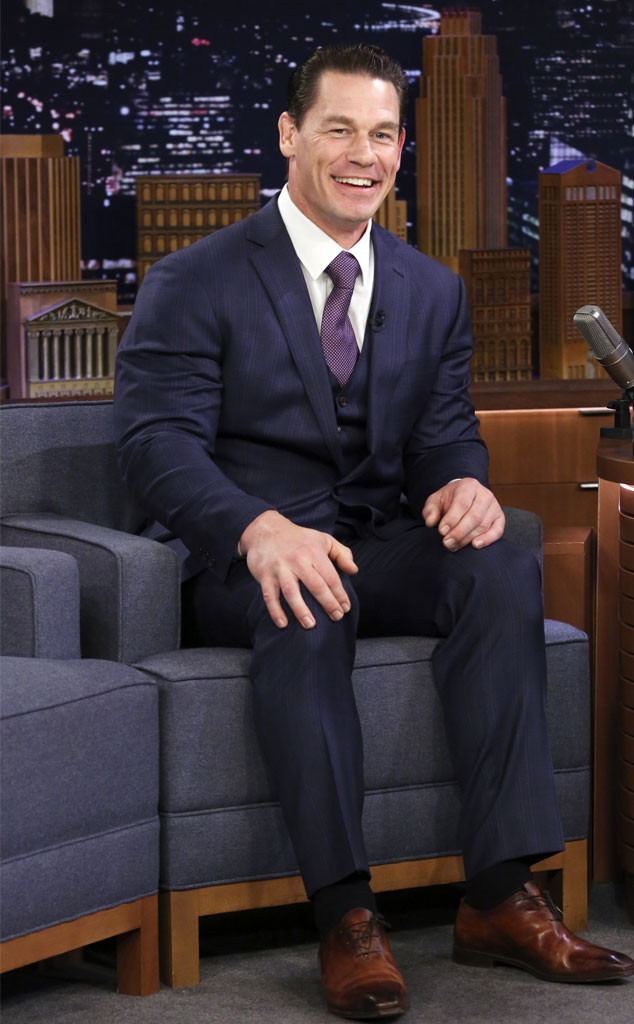 Andrew Lipovsky/NBC/NBCU Photo Bank
John Cena has an important message!
The Playing With Fire actor is using his celebrity platform for a good cause. On Monday, the 42-year-old star took to social media to talk about the California wildfires. "I'm asking that today on #FirstRespondersDay we do everything we can to help those who risk their lives to protect us all," Cena tweeted, alongside a short video of him explaining how he plans to help.
"Hello world, John Cena here. And as you may know I have a movie coming out called Playing With Fire in theaters November 8th," he began his clip. "It's a wonderful comedy I think the whole family will enjoy and it showcases a whole group of people who I believe are heroes, first responders."
"We also know that right now California is in dire straits, it is burning. It is under siege from massive wildfires statewide, which means our first responders are working around the clock and they need our help," he said.
"Today I asked myself what can I do? I have come up with an answer," the WWE wrestler continued. "I want Paramount to do me one favor: I want them to pick a charity—pick a charity that aids our first responders as soon as possible."
Cena then explained that "out of respect" for the people who are out there fighting the wildfires, he would "donate half a million dollars to this cause."
"In times like this, when people are giving their lives and working around the clock, what they need from us is resource," he shared. "This is the right thing to do and I'm doing my part to help the cause. I wish everyone the best of luck, please stay safe and you are our heroes."
Paramount also took the actor's offer and listed the two charities it plans to donate the money to. "Thank you @JohnCena for your generosity & dedication to our first responders," the statement read. "We've chosen two charities to share your donation: @CAFireFound & the @LAFDFoundation, which provide essential services to the dedicated firefighters who are working tirelessly to keep us safe."
If you want to follow Cena's lead, you can also donate to the same charities listed above!