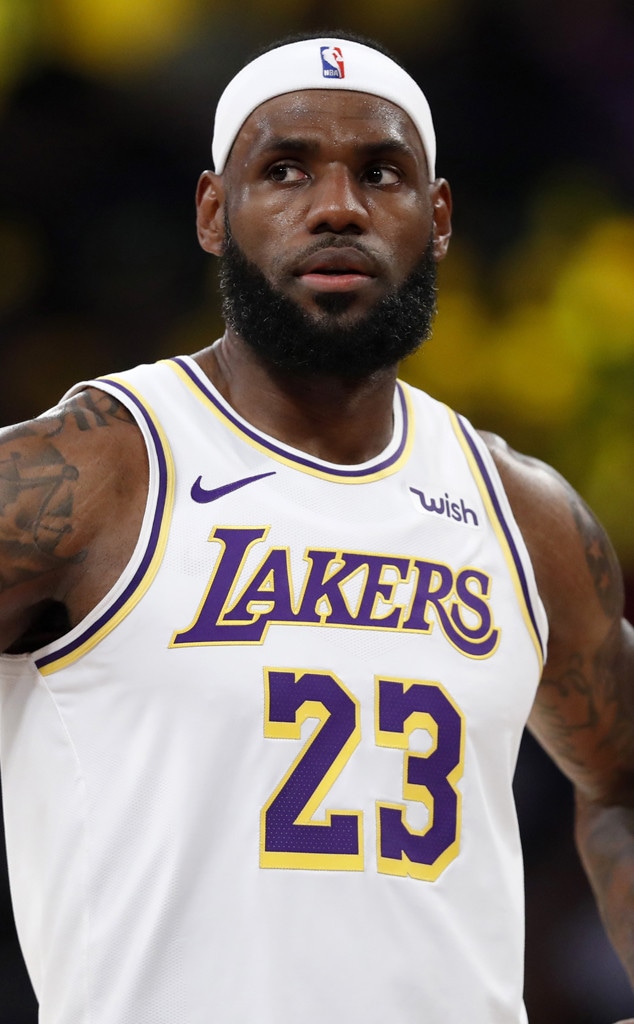 Sean M. Haffey/Getty Images
LeBron James has had to evacuate his home due to wildfires coursing through California.
The Lakers star shared the news on Monday, telling his 43 million Twitter followers that the fires were "no joke" and that he and his family have to vacate their Los Angeles home around 4 a.m.
"Had to emergency evacuate my house and I've been driving around with my family trying to get rooms," he tweeted. "No luck so far!" Thankfully, it wasn't long before he found a "place to accommodate" his crew. As he shared, "Crazy night man!"
Once he was safe, the 34-year-old athlete urged all those in harm's way to get out as soon as possible. "I [prayer hands] for all the families in the area that could be affected," he wrote. "Pretty please get to safety ASAP."
"My best wishes as well to the first responders," James added. "Right now doing what they do best!"
James is not alone in having to seek shelter amid the fire, which started around L.A.'s Getty Center, according to CBS News. Actor Ryan Phillippe retweeted James, simply saying "same" to share his news.
Former Governor of California Arnold Schwarzenegger revealed he was forced to evacuate around 3:30 a.m. Monday morning. And while his daughter Katherine Schwarzenegger did not note whether or not she and Chris Pratt had to vacate their property, she posted in support of the first responders on her Instagram.
"The @lafdfoundation fighters are doing such great work fighting this fire and keeping us safe today and always," she wrote. "Please help by donating so they can continue doing such great work! Go to LAFD.org and donate whatever you can. we are so blessed to have such great first responders! Praying for everyone!"
Earlier in the morning, Natalie Morales took to social media to share a photo of the blaze that was quickly approaching her front porch.
"Brushfire west of the 405 but LAFD alerted Bel Air and Brentwood areas to 'prepare' to evacuate..." she shared. "About 10 acres reportedly but this one is west of the highway and winds are fierce... near a very densely populated area.. power also out."