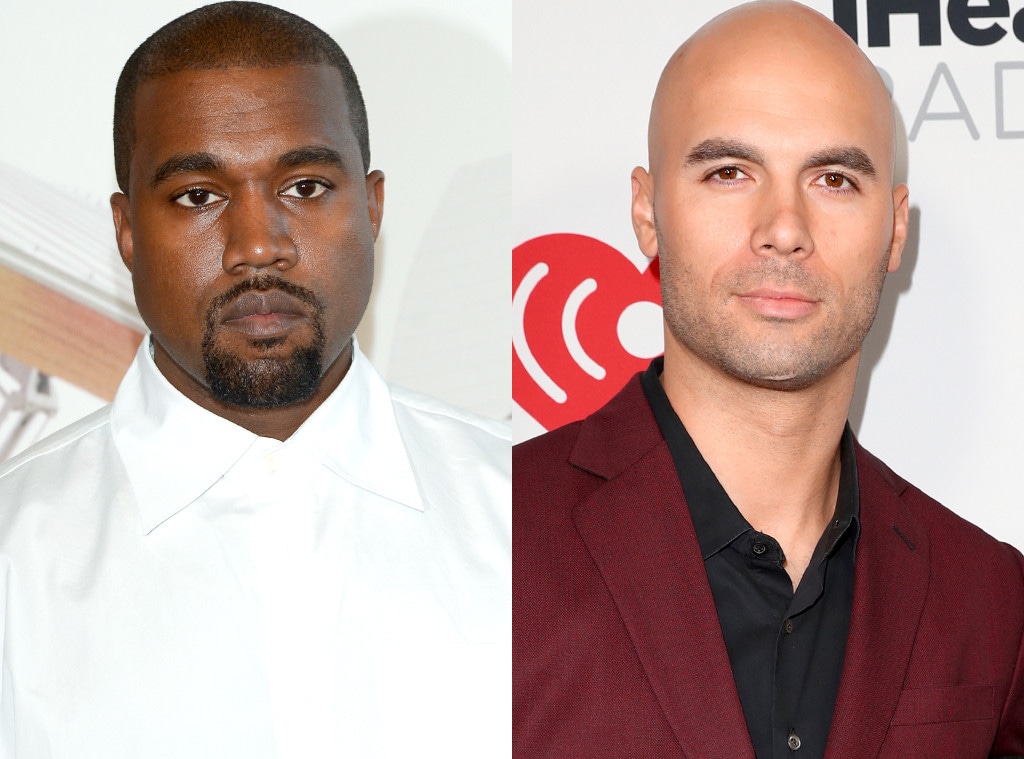 Dominique Charriau/WireImage; Joe Scarnici/Getty Images for iHeartMedia
Kanye West's latest statements are raising some eyebrows.
Before the release of Jesus Is King, the rapper opened up about the period of his life when he was "addicted to sex."
After reading about his headline-making interview and experience, Jana Kramer and her husband Mike Caussin decided to discuss it on the new episode of their iHeartRadio podcast Whine Down.
As a sex addict, Mike was hesitate to believe everything Kanye said about the all too real addiction.
"The thing is, it's Kanye West so I feel like anything he says should be taken with a grain of salt. He says outlandish things…If he says he suffers from sex addition then that may be true," the former NFL player shared. "As someone who is open and out about it, it's frustrating at times because I feel like in situations like this, it just feels thrown around."
One portion of the interview the podcast team discussed was the influence Playboy had over Kanye.
"Like for me Playboy was my gateway into full on pornography addiction. My dad had a Playboy left out at age five and it's affected almost every choice I made for the rest of my life. From age five til now, having to kick the habit and it just presents itself in the open like it's ok and I stand up and say, 'No, it's not ok,'" Kanye shared with Zane Lowe for Apple Music Beats 1. "I think when people have been addicted to something like, if you ask somebody that's a drug addict it's like you say, 'Are you still addicted?' Well yeah, you turn it off actually."
When Jana asked her husband if people can recover from sex addiction, Mike explained his personal truth.
"I don't see how it's a past tense. It's an addiction just like anything else. People don't say I was an alcoholic," he shared. "It's just a little frustrating because as someone who is trying to educate people out there, when it's thrown around like that, it just feels like it's undermining it for sure."
Mike continued, "The way he describes it…that's different from being powerless and ruining your life and your basing everyday around sex and it just controls every aspect of you mentally, physically and emotionally or you use it as a crutch in handling other emotions or issues that you're dealing with so for him to say, 'Oh, it's all Playboy and it shaped my life,' well, what guy out there isn't going to say that at some point I saw a pair of boobs and was like yep I liked those."
As loyal Whine Down listeners know, Mike has been open about his sex addiction on the podcast. In fact, both Mike and Jana are also open to sharing their experience on their Whine Down tour.
But for Mike, he is cautious about embracing every word Kanye says about the sensitive topic.
"Unfortunately, because it's Kanye West and because he's had periods of just outlandish comments, until there's consistency, it's hard for me to believe everything he's saying," he explained.