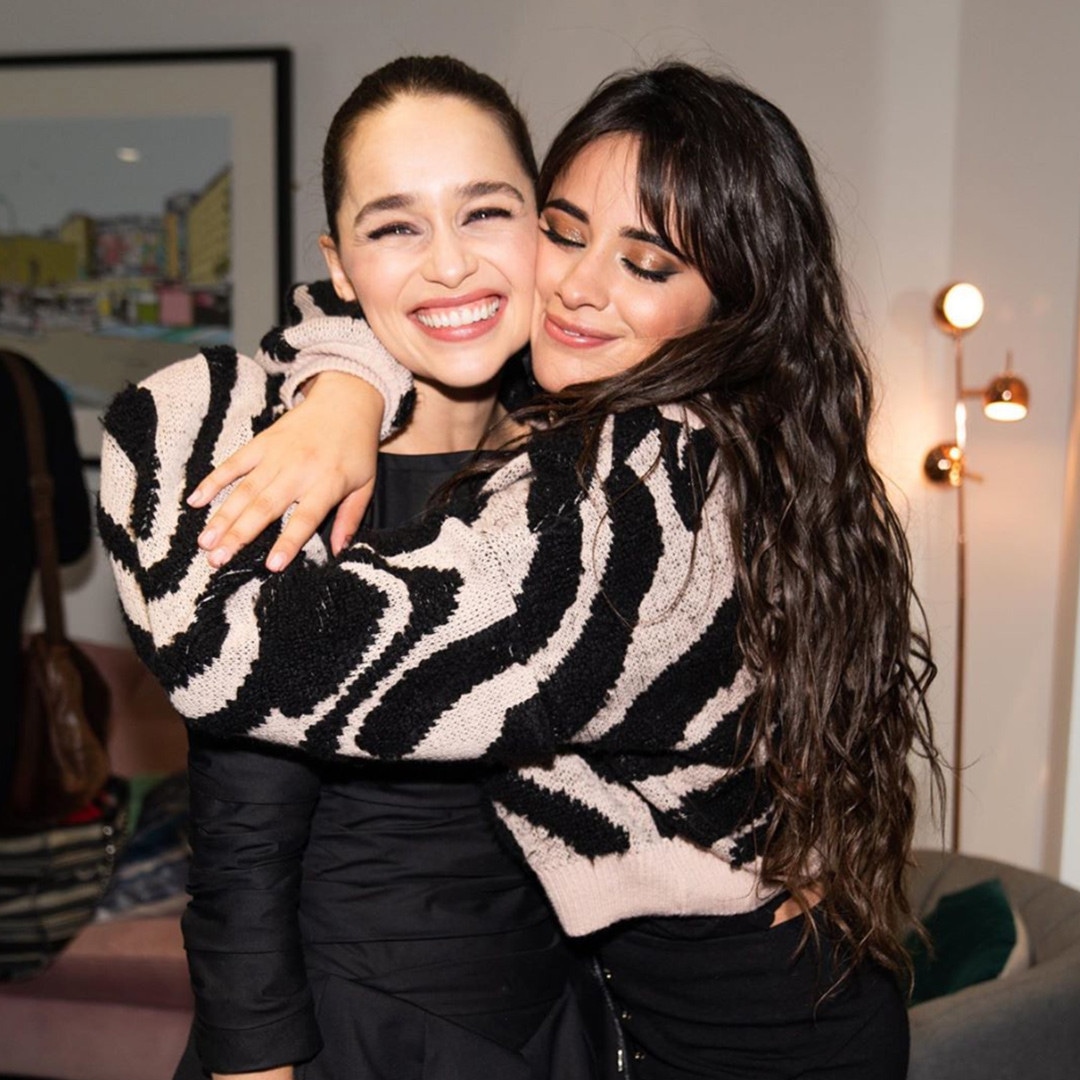 Instagram
In the game of fangirling, Camila Cabello definitely just won big!
While appearing on The Graham Norton Show this week, the former Fifth Harmony member knew she was going to perform one of her biggest hits.
What she may not have expected was the epic moment when she got to sit on the same couch as Game of Thrones stars Emilia Clarke and Jason Momoa.
"So the moment I've been waiting for is about to happen. I'm going to meet Khal Drogo and Khaleesi," she shared on her Instagram Stories. "I will not call them by their real names because you know, Game of Thrones isn't a real thing." LOL!
So how did it go down? Perhaps you should watch the video for yourself to find out.
"My queen!" Camila shouted when first laying her eyes on Emilia. "I'm sorry. I would just like to say I am the biggest Game of Thrones fan in the entire world. Literally, there's a reason why I'm the only red wine on this table and it's because I'm just freaking out to meet you guys."
She continued, "I'm such a fan of everybody here but I really went through a Game of Thrones [binge]. Literally, finished all eight seasons in a month this year."
And yes, even Emilia couldn't help but say that was "impressive."
"It's going to take me about the whole time of this interview to recover from this," the singer shared. "I've never fangirled so hard in my life." LOL!
And to further prove her love for the HBO series, Camila was asked on Instagram Stories to share her thoughts on the finale episode. Oh, you better believe she has some thoughts.
"My theory is that Drogon is going to take you know who and is going to revive her with a special dragon power," she teased. Hmmmm!
The Graham Norton Show airs Fridays on BBC One.