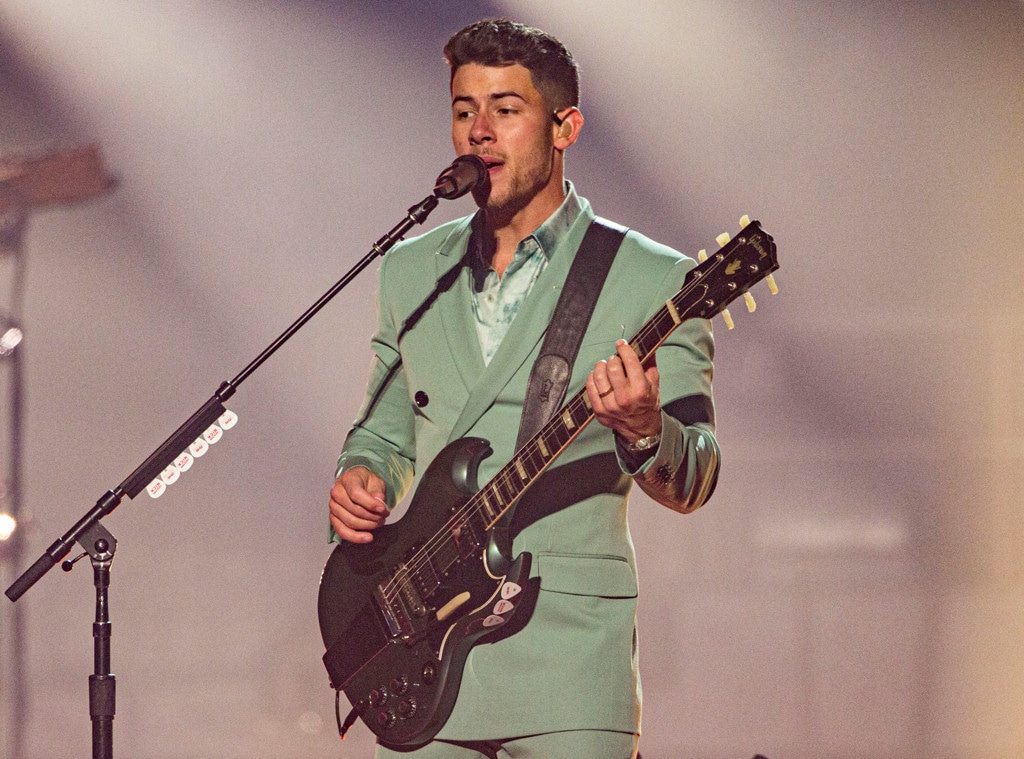 Daniel Knighton/Getty Images
Attention, concert-goers: Don't behave like this.
Nick Jonas was groped by an audience member while performing in Los Angeles earlier this week, and the disturbing moment was caught on camera. Just days ago, the Jonas Brothers' Happiness Begins Tour made a stop at the Hollywood Bowl in Southern California. At one point in their Oct. 21 show, Nick, Joe Jonas and Kevin Jonas were performing "Only Human" when one audience member got too close to Nick.
Video of the moment shows a concert-goer, standing behind Nick, reaching out and touching the singer's left leg, stroking it before moving to his butt. That's when a security guard stepped in to stop the fan, but that didn't keep the person from doing it again, reaching up Nick's right leg. This time, Nick himself reached down to swat away the hand going up his leg, before turning around to look at the fan.
The video of the moment has since gone viral, with social media blasting the fan for the "terrible" and "disrespectful" behavior.
"I cant believe I have just watched a video of Nick Jonas getting groped on stage by a fan," one Twitter user wrote. "Security was batting her hands away but the thing that stopped her? Nick batting her hand away from the inside of his thigh and then turning round and glaring at her. How can people think this is acceptable behaviour. If that was me stood next to that girl I'd have batting her hands away myself too."
"How can anyone think that behaviour is ok," another social media user tweeted. "People like her are why celebrities like them need a whole security team with them."
It was exactly two years ago this week that Harry Styles was groped onstage at the exact same concert venue. The One Direction star was performing at the Hollywood Bowl during the We Can Survive concert to benefit breast cancer awareness when he was touched inappropriately by a concert-goer.