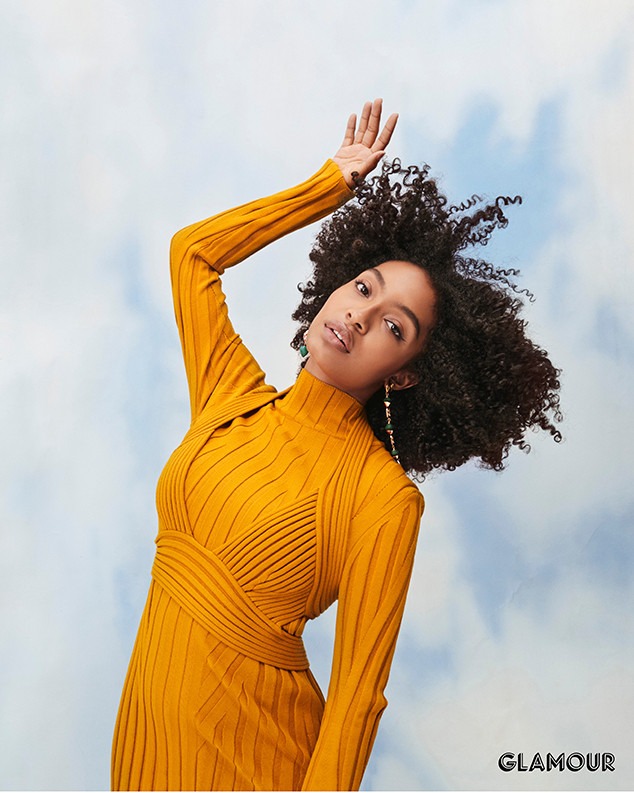 Emma Summerton for <i>Glamour</i>
Yara Shahidi's mom Keri gives the best advice. 
The 19-year-old actress shares her mother's powerful words of wisdom in a feature for Glamour published Thursday.
"She constantly says to me, 'You deserve to be in the room,'" Shahidi tells the magazine. "One thing I'm still trying to figure out is how to advocate for myself as strongly as she advocates for me." 
As a commercial actress, the proud parent has helped guide the Grown-ish star through the industry.
"It's important that women of color and anyone from marginalized identities understands that they will try to intentionally unsettle you," Shahidi says when asked about different hurdles she's encountered. "They'll do this so that you'll spend so much of your time trying to convince people you belong that you don't get to dig in and do the work you were meant to do." 
In addition, Keri has supported her daughter's various endeavors and constant learning. 
"I've always been curious," Shahidi says. "My mother always says, 'There's nothing more interesting than an interested human.' And I've just always been interested."
Shahidi is certainly busy these days. According to Glamour, she's shooting the third season of her Freeform hit, studying at Harvard and working on her family's new production company, Seventh Sun. She also makes time to support causes near and dear to her heart. For instance, the activist is the founder of Eighteen x 18—a creative platform that encourages young adults to speak out, engage and vote.
Emma Summerton for <i>Glamour</i>
 In addition, Shahidi is one of Glamour's 2019 Women of the Year honorees. Charlize Theron, Margaret Atwood, Megan Rapinoe, Ava Duvernay, Greta Thunberg, Tory Burch and the women of The Refugee and Immigrant Center for Education and Legal Services are also being honored.
To read her full profile, head on over to Glamour.