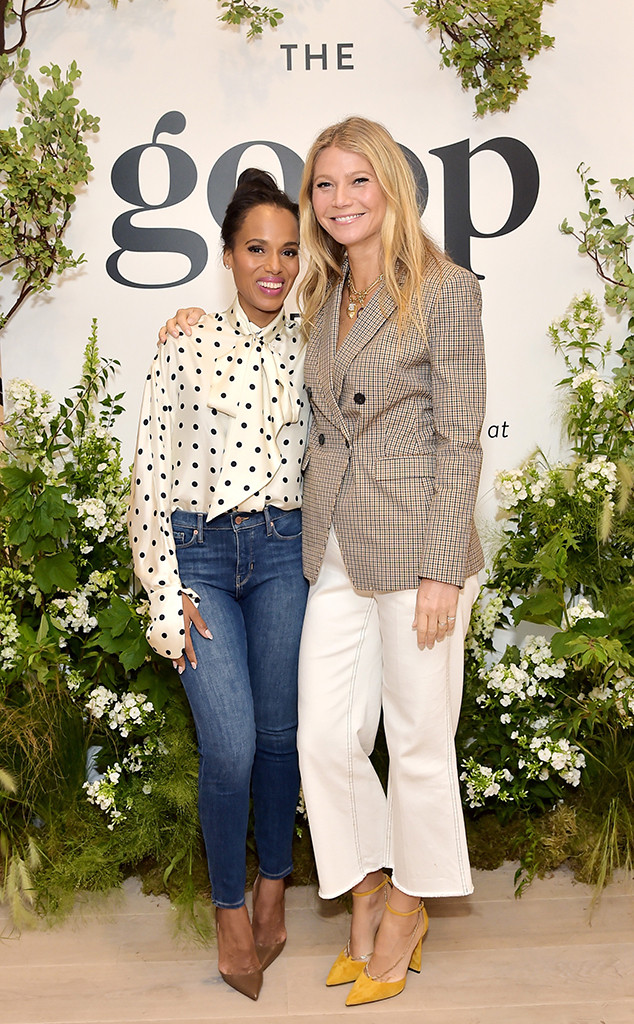 Let's take a stroll down memory lane...
Believe it or not, Kerry Washington and Gwyneth Paltrow go way back. They may be successful actresses with thriving business ventures to boast, but once upon a time they were students at Spence School, an all-girls private school in New York city.
This week, Kerry was the featured guest on Gwyneth's Goop podcast, and the last guest in a series they've been doing called "Women On Top." The two discuss their shared experiences in school, and how their paths crossed when Gwyneth was a senior and Kerry was in the eighth grade auditioning for the a capella group at the school prior to her freshmen year.
"This is so surreal," Gwyneth shared about the experience of interviewing Kerry. "I was in a singing group called 'Triple Trio'...We were holding auditions because a bunch of us were graduating, and in walks Kerry Washington. The most beautiful—first of all, your face has not changed. No aging whatsoever—This beautiful eight grader comes in so confident. She opened her mouth and the most exquisite voice came out."