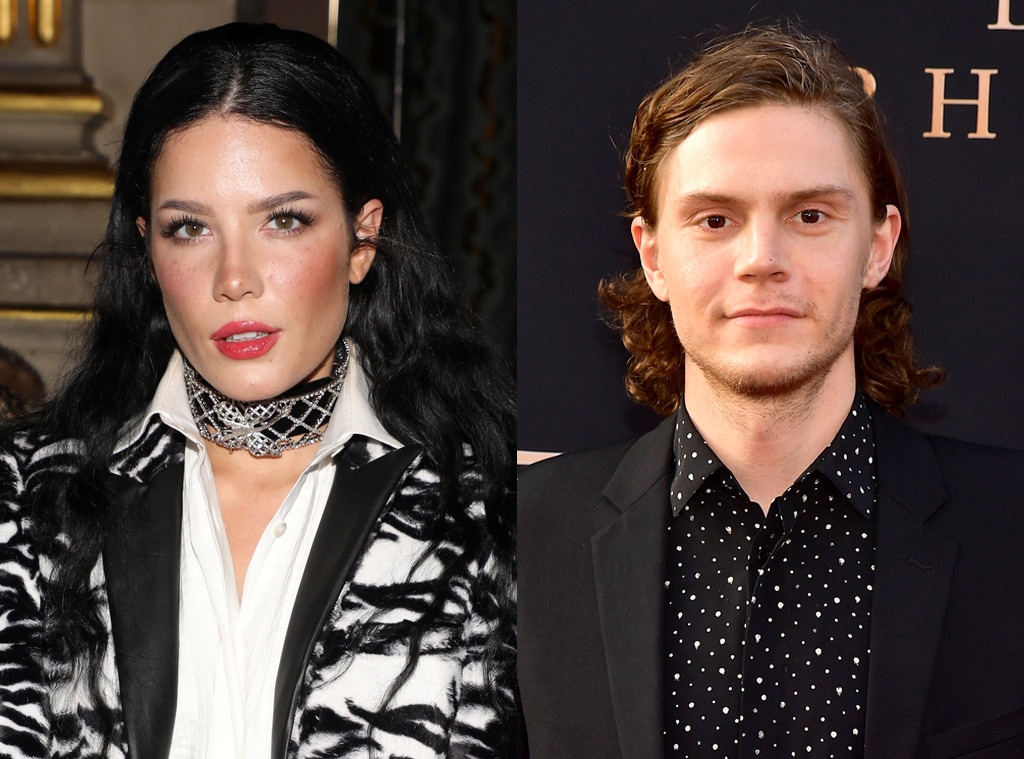 Getty Images
Well, well, well. Look who's been spotted together again!
Just a few short weeks after Halsey and Evan Peters sparked romance rumors, the Hollywood stars were spotted hanging out in Southern California again. And yes, they were looking like more than just friends.
In a photo obtained by E! News, the "Bad at Love" singer was seen with her arm around the actor after enjoying a meal at Sweet Butter in Sherman Oaks, Calif.
And in other pictures posted on social media, Halsey appeared to be playfully touching Evan's face while enjoying a sunny Southern California day.
The singer was in town to perform at CBS Radio's We Can Survive concert at the Hollywood Bowl where she served as a surprise guest.
While the twosome isn't confirming any romance rumors, both Halsey and Evan were also recently snapped on a roller coaster at Six Flags.
"Halsey has always been a huge fan of Evan's," a source shared with E! News. "A friend connected them and they had also been chatting over social media before deciding to hang out. It's still very new, but they are both interested in dating each other and hanging out."
Besides, both Hollywood stars are totally single. Halsey broke up with Yungblud in early September partly because the singer was busy with her work commitments and traveling around the world.
As for Evan, he split from ex-fiancée Emma Roberts earlier this year meaning he could be ready to mingle.
Ultimately, we're keeping our eyes open for any future sightings. And yes, we're also gearing up for Halsey's third studio album titled Manic coming out January 2020. Perhaps some love songs are in our future.