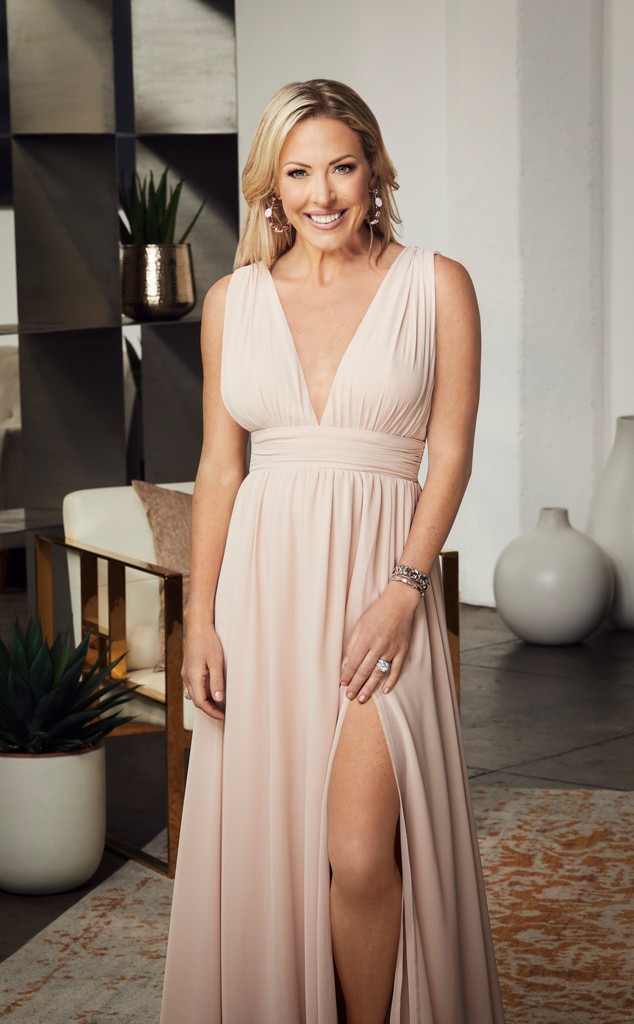 Bravo
The Real Housewives of Orange County featured one of the most bizarre fights we've seen on TV—and it wasn't between cast members.
At Braunwyn Windham-Burke's daughter's fashion show aboard a boat (yep), Braunwyn's mom, Dr. Deb, felt like she was disrespected when a man stopped her and asked where she was going. She was going to the bathroom upstairs with the main RHOC cast members, sir! After yelling at this guy, and some of the other ladies got involved, Dr. Deb took her issues to one of the emcees of the fashion show, which only made matters worse. What happened after that must be seen to be believed.
You see, Braunwyn went to Kathy, who was one of the organizers of the event, and demanded Dr. Deb get an apology. Kathy, it seems, wasn't having it. Kelly Dodd got involved.
Kelly told Kathy to calm down and "be professional, girl." That only seemed to make matters worse.
"Why are you yelling at me?" Kelly asked.
"I can be as loud as I want," Kathy said.
"No, you can't," Kelly replied.
Then Kathy got out the microphone. "You're a psycho, girl," Kelly said.
"Defamation," Kathy said, bopping Kelly on the chin with the mic.
Braunwyn seemed ready to just ignore everything because it was her kid's fashion show, but the conflict continued as Kathy walked around with the microphone, narrating the events.
"We're not screwing it up for the kids," Braunwyn told everyone in an effort to defuse the situation.
While she was doing that, Kathy took the mic around and said, "Alright, we've got a lot of witnesses here. We got a lot of fans here They get really sick and tired of things that aren't true."
See everything unfold above.
On Watch What Happens Live with Andy Cohen, Braunwyn was asked whether she ever received the apology she desired.
"I don't think my mom overreacted," Braunwyn told Andy Cohen. "I mean, she was grabbed and that woman was very, very clearly unhinged. And no, we never got an apology. We got a lawsuit, I think."
The Real Housewives of Orange County airs Tuesdays, 9 p.m. on Bravo.
(E! and Bravo are both part of the NBCUniversal family.)