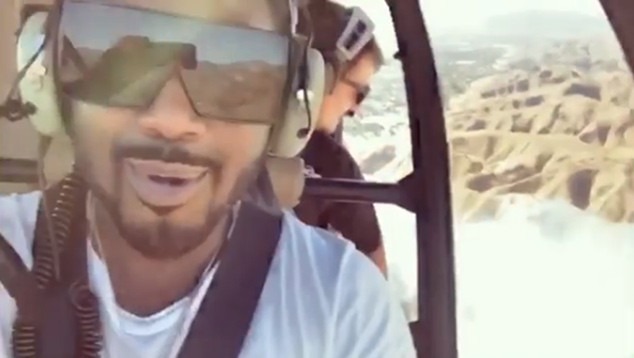 Instagram
Ray J and Princess Love are taking gender reveals to a whole new level.
On Tuesday morning, the Love and Hip Hop stars took to Instagram and revealed the unique way they found out the sex of their second child.
As it turns out, helicopters were definitely in order.
"We about to hop on the chopper and they're going to lay down the smoke. It will be pink or blue," Ray J shared in a video. "We're going to find out way up in the air."
While Princess Love stayed behind with their daughter Melody, the reality star admitted that she "took a peek" beforehand.
So what's it going to be? Drumroll please!
Ray J and Princess Love are expecting a little dude! "We having a boy," the "Sexy Can I" rapper shouted from a helicopter.
The epic gender reveal has us thinking of all the Hollywood moms and dads who went above and beyond when announcing the sex of their upcoming babies.
Take a look at the fun, wild and totally creative ways famous parents revealed all in our gallery below.