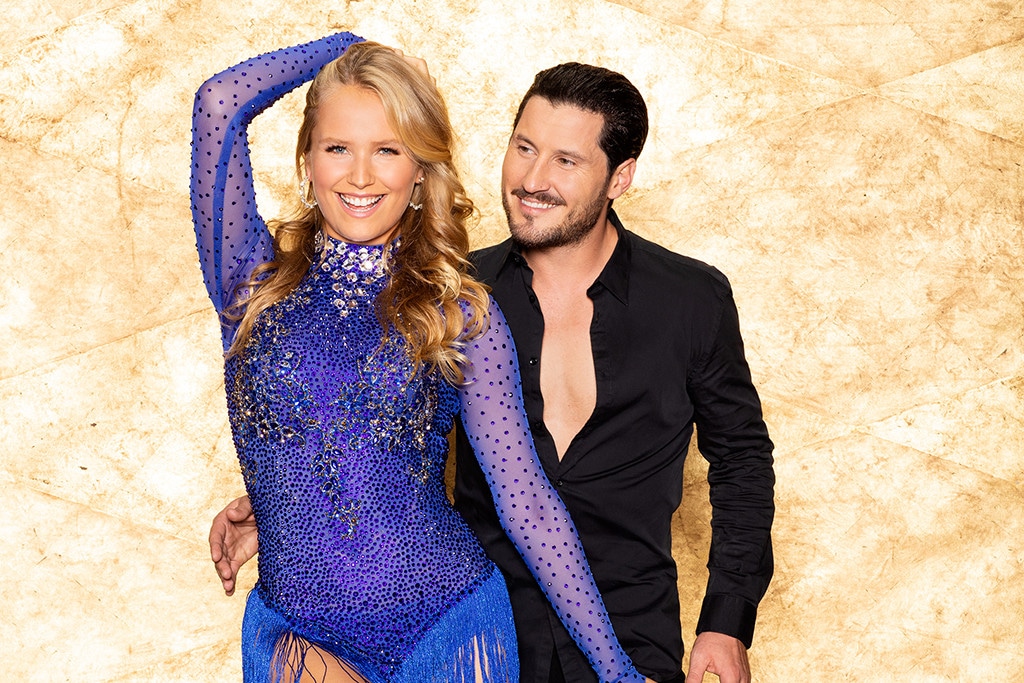 ABC
Several things are true about Dancing With the Stars this season. 
First of all, most of the cast is very, very good. There are multiple frontrunners, multiple ties for highest score most weeks, and we've got no clue who's going to win this thing. 
Second of all, having the judges decide which of the bottom two couples go home is absolutely, 100% an improvement on how it used to work, with votes and scores combining to just send someone home with no judge input, which is how talented dancing stars were sent home ridiculously early in the past. 
Third of all, politics, stardom level, and popularity are fully irrelevant when it comes to dancing ability, which is related to the fact that controversial contestant Sean Spicer (whose role as White House press secretary arguably does not make him a star) is by far the worst dancer still on the show. If he landed in the bottom two with any other couple, he would be sent home. That's simply a fact. 
Fourth, all but one of the contestants (Sailor Brinkley Cook) who have landed in the bottom two so far have been people of color. 
Now that all that has been said, we are declaring that Dancing With the Stars voting is a mess. 
Voting begins at the beginning of the show, with a separate number and hashtag for each couple. It ends right after the last dance, which means we're not even pretending we're voting for the dances themselves, because if that were true, the couple who danced that final dance would be in danger every single week, since there's barely any time to vote for them.  
Plus, the West Coast can't even vote when the show is airing on the West Coast! If West Coasters want to vote, they have to vote for dances they don't get to watch for another three hours! 
Contestants are begging fans to vote before the show has even begun, which begs the question of what the voting is even for. Is it just a popularity contest? A contest of Instagram followers? A contest for who begged for votes the most? A contest for who added the option as a "swipe up" more often?
(For the record, Ally Brooke has the most Instagram followers, followed by Karamo Brown, then Hannah Brown. Sean Spicer has the least of the remaining contestants.) 
The show has always been a bit of a popularity contest, but this is so blatant that it makes us wonder what the point of the show even is. Is it to find the best celebrity dancer, or just the most popular b- or c-list celeb? Is it just to see who can tell the most emotional story? Is it to prove White House press secretaries can also be stars? Is it to tell the world who people like Bobby Bones are? 
It was Sailor Brinkley Cook who went home tonight, after she landed in the bottom two long with Ally Brooke—a frontrunner if we had to declare one. But Sailor also tied for highest score of the night and was in the top four on the leaderboard for the past two weeks, meaning it makes no sense for her to have gone home tonight. But it also didn't make sense for Ally to go home, or for anyone besides Sean to leave. 
Once Sean Spicer is gone, then it will really be anyone's game at any time (if Karamo Brown can keep up what he achieved this week—if not, he's likely the next one to go), which is when it might as well become a popularity contest after all, since the scores themselves can only go up so high. 
Anyway, here we are, thinking too hard about Dancing With the Stars, wondering how we got here and whether our lives have any meaning at all. 
Please see below for updates on how everyone is doing. If you'd like to know how we're doing, the answer is "not great, Bob." 
Dancing With the Stars airs Mondays at 8 p.m. on ABC.