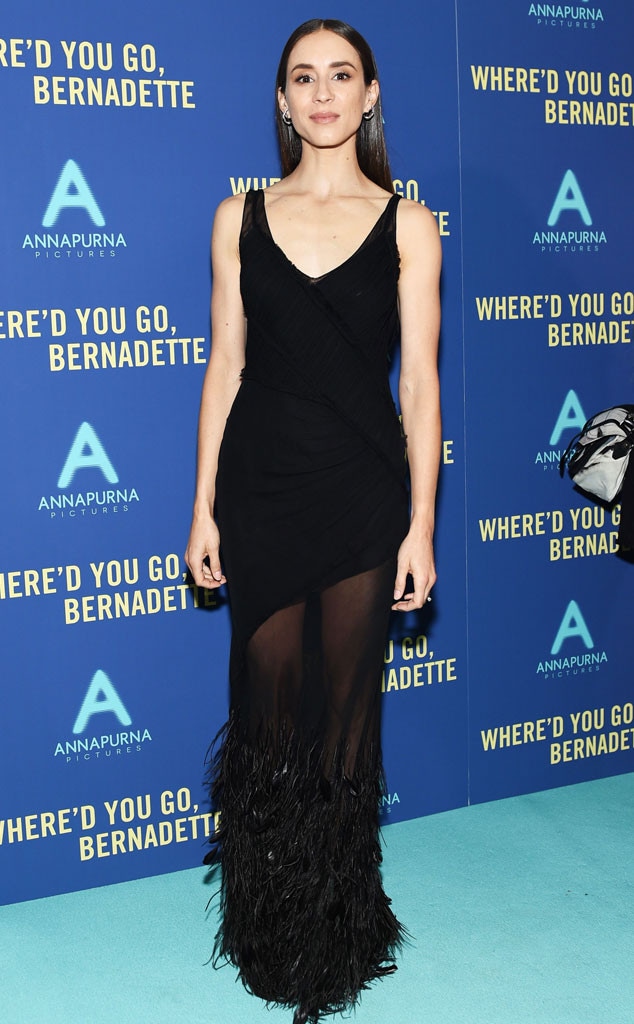 MJ Photos/Variety/Shutterstock
Troian Bellisario has finally spilled the beans!
The Pretty Little Liars alum took to Instagram Stories on Sunday to sneakily reveal her one-year old daughter's name, and it's one that will sound familiar. Hint: Bellisario's little one shares the same name as a famous Disney princess, who happens to have a live-action movie in theaters right now.
"Trying to figure out which of these I'm gonna give to Aurora for dinner," the Clara actress said in her short Instagram Story clip, where she showed off several jars of Methodology meals. Even though she plugged in her little nugget's name quickly, many fans caught the reveal!
This also appears to be the first time the 33-year-old star has confirmed her daughter's name, despite the fact that rumors have swirled online in the past. Moreover, the news of her baby girl's moniker comes a little over year after she and her husband, Patrick J. Adams, welcomed Aurora on Oct. 8, 2018.
"I cannot express how grateful I am," Troian shared on Instagram after giving birth. "To the people who have protected us and kept our growing family safe and respected our privacy. To our tribe for expanding with grace and exponential amounts of love. To my @halfadams for being so supportive during every moment of my pregnancy and her birth."
Watch:
Patrick J. Adams & Troian Bellisario's Honeymoon Getaway
She continued, "And to whatever incredible force of fate that brought this baby girl into our lives. I couldn't be more proud to be her mother. To bring a new girl into this world and to do my best to raise her to be kind, strong and whatever the heck she wants to be."
In addition to Troian's recent mom moment, she also extended her love and support to her former PLL co-star, Shay Mitchell. Mitchell announced on Sunday that she welcomed her first child, a baby girl. "Never letting go...," she captioned her post, alongside a photo of her holding her little nugget's hand.
"Most beautiful babe and mother," Bellisario commented with the heart-eyes emoji.
Shay has yet to reveal her newborn's name, but hopefully, PLL fans don't have to wait a year to find out!