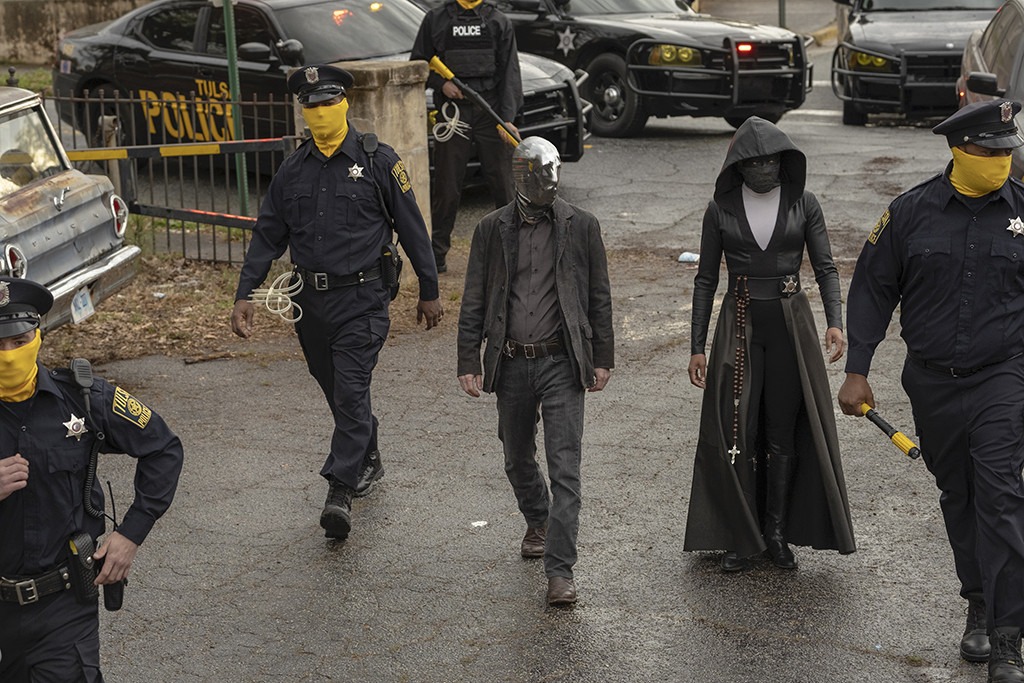 HBO
Damon Lindelof knows there are people out there who immediately balked at his Watchmen series. In fact, the Lost and The Leftovers executive producer initially balked at the idea. But in a lengthy letter to viewers and fans of the original source material, Lindelof is addressing that very issue head on.
Posted to go along with the series premiere, Lindelof's letter explains his relationship with the Alan Moore and Dave Gibbons comic series, his relationship with his father and the many times he's been asked about adapting the comics for TV.
"I am forty-five and I am writing a letter to the fans. The fans of Watchmen. It's unnecessarily wordy and an exercise in oversharing, but nothing gets people on your side more than telling them about the moment your father died. Sharing such intimate details with strangers feels needy and pathetic and exploitative and yucky and necessary and freeing. I am also looking for an elegant way to escape from this device of quantum observance, a device appropriated from Mr. Moore so that I can speak to hose fans from the bottom of my cold, thieving heart. Perhaps I could switch from referring to them in the first person and shift into the second, thus bringing them closer to the first?"
Addressing fans, Lindelof said, "First and foremost, if you are angry that I'm working on Watchmen, I am sorry. You may be thinking I can't be that sorry or I wouldn't be doing it. I concede the point, but I hope it doesn't invalidate the apology, which I offer with sincerity and respect."
Lindelof went on to say he respects Moore and even wrote to the acclaimed author about why he's defying the scribe's wishes and adapting the comics for TV, but he did receive a blessing from Gibbons and felt compelled to tackle the project.
"I am compelled despite the inevitable pushback and hatred I will understandably receive for taking on this particular project. This ire will be maximally painful because its source. That source being you," he wrote. "The true fans."
The letter, which you can see in full above, details the show's diverse creative team, as well as Lindelof's feelings on appropriation of Moore's work.
"We have no desire to 'adapt' the twelve issues Mr. Moore and Mr. Gibbons created thirty years ago. Those issue are sacred ground and they will not be retread nor recreated no reproduced nor rebooted," he wrote. "They will, however be remixed."
So, the comics are "canon," but don't call this a sequel.
"This story will be set in the world its creators painstakingly built…but in the tradition of the work that inspired it, this new story must be original. It has to vibrate with the seismic unpredictability of its own tectonic plates. It must ask new questions and explore the world through a fresh lens. Most importantly, it must be contemporary."
Read the full thing above.
Watchmen airs Sundays, 9 p.m. on HBO.