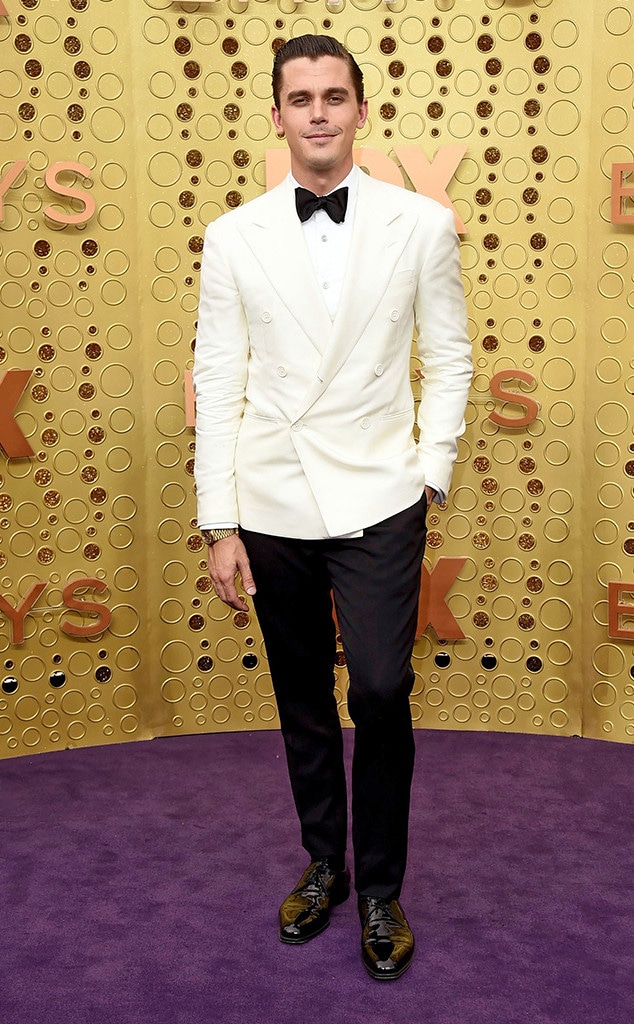 Jordan Strauss/Invision/AP/Shutterstock
Antoni Porowski doesn't want to be defined by any labels.
The star of Netflix's hit Queer Eye series is opening up about his personal life in a new interview for GQ Hype. In the feature, published Monday morning, the 35-year-old author talks to the outlet about his sexuality and how working with the Fab Five has made him "more comfortable in my skin."
While Queer Eye viewers see Antoni and his co-stars transform the lives of contestants on the show, the series has also had a major impact on the Fab Five as well. Speaking to GQ about PDA, Antoni explains, "I never thought I would be that person. With all of them, there's a level of comfortability that I've gained."
Antoni, who has dated both men and women in the past, tells the outlet that he doesn't define himself by one specific label. Of his sexuality, Antoni shares, "I don't really know and I kind of like not knowing."
"I feel like if I do refer to myself as gay, which would make it easier for people to understand sometimes, I feel like it dishonours women that I've been in love with," Antoni tells GQ.
The TV personality also opens up to the publication about anxiety and how he's been going to therapy since he was 17.
"I'm very afraid in life, of everything, the small things, the big things," Antoni says. "But the one thing that I've always prided myself on is the fact that I really get off on fear." 
"Part of me didn't want to go [on the show]," Antoni shares. "I was thinking, 'I'm not gay enough. I'm not enough of a chef. I'm not all of these things.'"
But being a part of the show has given him a platform to advocate for causes close to his heart, including mental health awareness.
"Any opportunity to advocate for mental health awareness is incredibly important because it's something that I've struggled with and I continue to struggle with, but I'm figuring it out," Antoni shares.
To read more from Antoni's interview, head on over to British GQ.