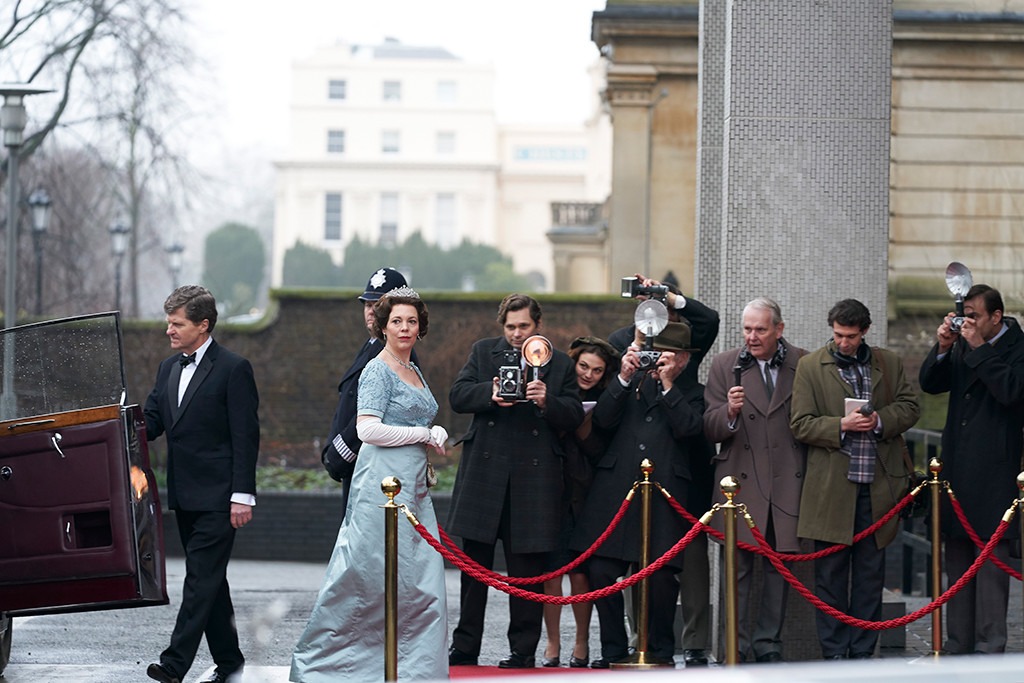 Netflix
There's a new queen in town. The first full trailer for The Crown season three is here, and it gives your first solid look at Oscar winner Olivia Colman as Queen Elizabeth II, her first of two seasons in the royal role.
Colman takes over for Emmy winner Claire Foy. Seasons one and two of The Crown featured an entirely different cast than the upcoming third and fourth.
"On days like today, ask yourself, in the time I've been on the throne, what have I actually achieved?" Colman' Queen Elizabeth says in the trailer.
Season three follows sees the queen and her family struggle to meet the challenges for a rapidly changing Great Britain. There's everything from cold-war paranoia to the moon walk. Can Elizabeth and the royal family adapt to the new, more liberated world? Season three spans the 1960s and into the 1970s with the queen's jubilee.
"This country was still great when I came to the throne. All that's happened on my watch is the place has fallen apart," Queen Elizabeth says in the trailer.
Look for Prince Charles to begin his long courtship with Camilla Shand (later Camilla Parker Bowles) and begin to feel the pressures of the royal spotlight, Princess Margaret to rebel against the crown as her marriage crumbles and political strife as changes take hold at 10 Downing Street.
The Crown season three also stars Helena Bonham Carter as Princess Margaret, Tobias Menzies as Prince Philip, Josh O'Connor as Prince Charles, Erin Doherty as Princess Anne, Ben Daniels as Lord Snowdon, Jason Watkins as Prime Minister Harold Wilson and Charles Dance as Lord Mountbatten.
Season three premieres Sunday, Nov. 17 on Netflix.