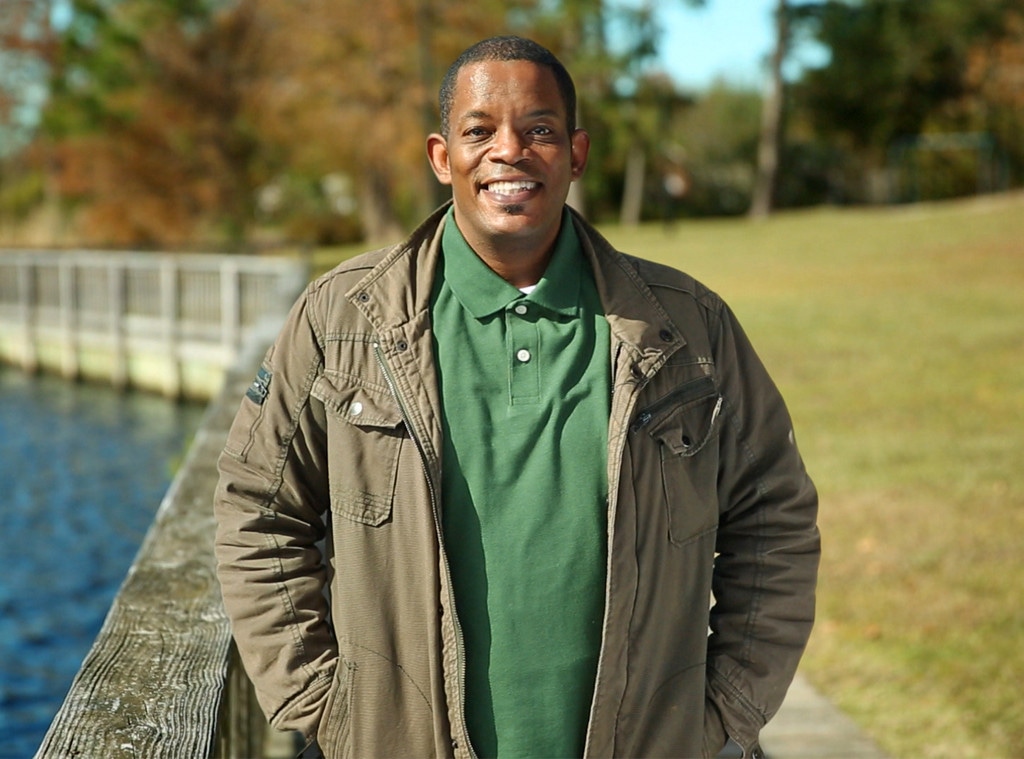 TLC
Just when you think Caesar is out, Maria pulls him back in!
In the Sunday, Oct. 20 episode of 90 Day Fiancé: Before the 90 Days, cameras caught up with Caesar after his botched Mexico trip where he was planning to meet and propose to Maria, his girlfriend from Ukraine. Maria never made it to Mexico, the trip was canceled because Caesar didn't have enough money to pay for her ticket in his account, and when he reached her to talk about the trip, she ended things. So, he returned home from Mexico with the ring, unused edible underwear, a bottle of champagne and a broken heart.
But then Maria got in touch weeks later. According to Caesar, she texted him and apologized and said she does love him and asked if they could start over…and she needed money for her bills. Anywhere between $700-800. So, Caesar obliged. They got back together and he estimated he sent her between $2,000 and $3,000 dollars since they rekindled their overseas love affair.
"It's just that I love her so much that I felt bad for her…I really don't think that she's using me…I think that she just needs a little help," he said.
Caesar told his friend Jeremy the news and said he now plans to travel to Cuba with Maria for their first meeting. Jeremy, understandably, called his pal the most gullible person he's ever met and said he can't even begin to talk sense into him. But Caesar says he knows in his heart that she's telling the truth, that they're going to make it this time.
Meanwhile…
Rebecca and Zied
After Rebecca told Zied she's still married—on paper—she worried she lost her younger beau forever. After puking and crying, the two talked some more and she explained that the divorce papers for her third marriage are signed, by both parties, but just not processed yet. This seemed to calm Zied down, but Rebecca said she's still worried she may have ruined it all.
"I want this to work with everything that I am. I will do anything," she said.
Benjamin and Akinyi
A very sweaty Benjamin continued the bride price negotiations with Akinyi's family. In a twist, they brought her in to help him understand the impasse they had reached. Benjamin's offer wasn't good enough, but they reached an agreement: he'd pay what he had then, and continue to send money to her family for the bride price. How much money? Well, he never discussed that with her family.
"That's a mistake on his part because he could pay the bride price for the rest of his life," Akinyi said.
Benjamin eventually realized he never set a dollar amount and began to worry just how expensive this whole thing will become. Later, the two consummated the marriage—Benjamin pressed Akinyi about their chemistry and she reluctantly said they had some—and Akinyi learned Benjamin still hasn't told any of his family about their marriage. This alarmed her.
Avery and Omar
In America, Avery began the process to get Omar a visa. The lawyer she met with advised her that Omar is subject to the travel ban in place, but they can request a waiver. Will it work? Who knows! What if she goes to live with him? The lawyer advised against that, because moving to Syria so the two could be together wouldn't show them experiencing any hardship. Being apart would.
Timothy and Jeniffer
As Timothy's trip came to a close, Jeniffer agreed to put the ring he previously got for his ex-fiance back on, but she wore it on her middle finger and said he needed to replace it. It seemed they were on OK footing for once and all signs were leading to them to finally get to know each other on a more intimate level…but it didn't happen.
According to Timothy, because he accompanied Jeniffer to a photoshoot to watch her young daughter, he couldn't pack in time. So when he got home, he started packing and Jeniffer fell asleep. She said he didn't make a move, he had plenty of time. This lack of sex left Timothy disappointed, he said.
Darcey and Tom
In Nottingham, Darcey and Tom began to wind down from the tumultuous three weeks together. But after all of it, Tom said he was feeling good about the relationship. With the ups and downs, he said he's happy with the place they reached.
"I do love you. I've always loved you, but I'm actually in love with you," Tom told Darcey at a dinner. To show his love, he presented Darcey with…a key to his flat.
"OK, it's a key. I mean, I can make it, like, a necklace," Darcey said. She was hoping for a ring.
They left on good terms, despite no engagement ring (yet), and Tom even ran back into the airport to say goodbye to Darcey one final time after their initial departure.
Angela and Michael
At an engagement party thrown by Michael's family, Angela was seemingly embraced as his fiancé. Eventually, the time came for the two to sit down with Michael's mom and tell them what they learned at the fertility clinic (she has one egg, it's not viable, but she could tote a baby if they get one donated, however her daughter won't donate any)…but Angela backed out of revealing the truth. She told Michael's mom they're going to have a baby, somehow…
90 Day Fiancé: Before the 90 Days airs Sundays, 8 p.m. on TLC.