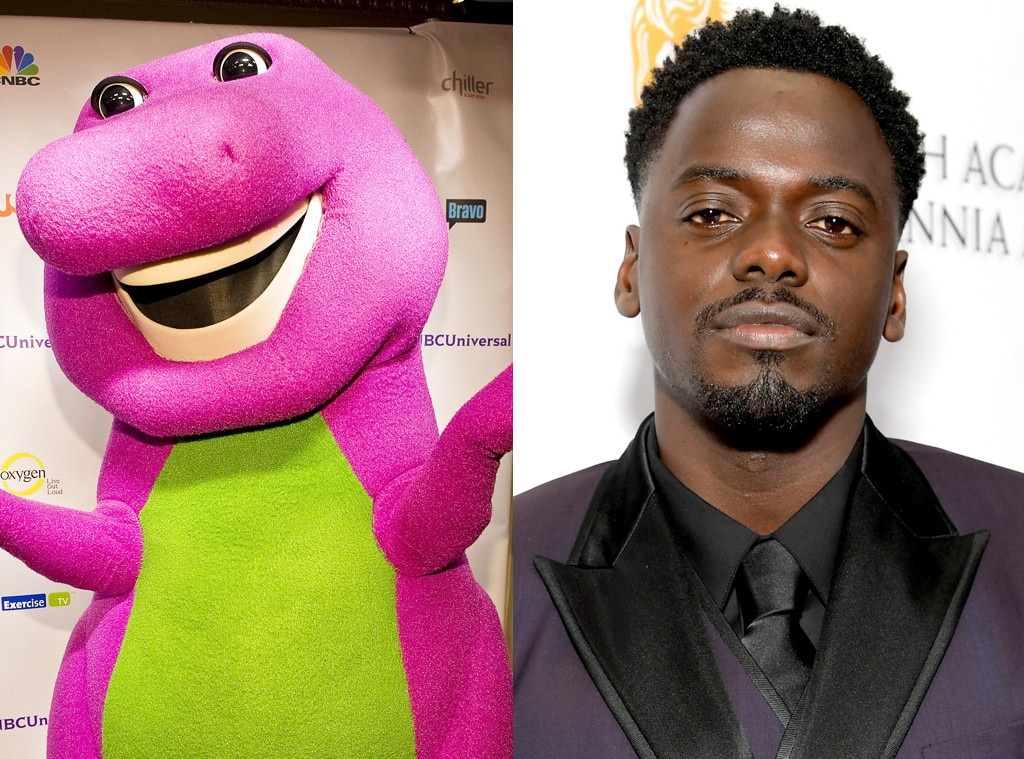 Lyle A. Waisman/FilmMagic), Emma McIntyre/BAFTA LA/Getty Images for BAFTA LA
If you grew up in the '90s and '00s, get ready for a whole lotta nostalgia.
Get Out and Black Panther actor Daniel Kaluuya and Mattel Films are co-producing a live-action movie based on the Barney TV series. Yes, that's right, the one that starred that big, cuddly purple dinosaur from your childhood.
"Barney was a ubiquitous figure in many of our childhoods, then he disappeared into the shadows, left misunderstood," Kaluuya said in a statement released by Mattel Films on Friday. "We're excited to explore this compelling modern-day hero and see if his message of 'I love you, you love me' can stand the test of time."
"Barney is a dinosaur from our imagination, and we can't wait to get 'I love you, you love me' stuck in heads everywhere, yet again," said David Carrico, founder of Valparaiso Pictures, which is developing the Barney movie along with Mattel Films and Kaluuya and his partners at the 59% production company.
Mattel Films head Robbie Brenner said, "Working with Daniel Kaluuya will enable us to take a completely new approach to 'Barney' that will surprise audiences and subvert expectations. The project will speak to the nostalgia of the brand in a way that will resonate with adults, while entertaining today's kids."
The Barney & Friends TV show aired between 1992 and 2009 and helped launch the career of Selena Gomez, who appeared on the show when she was 10 to 12 years old. It is unclear if she will appear in the movie.