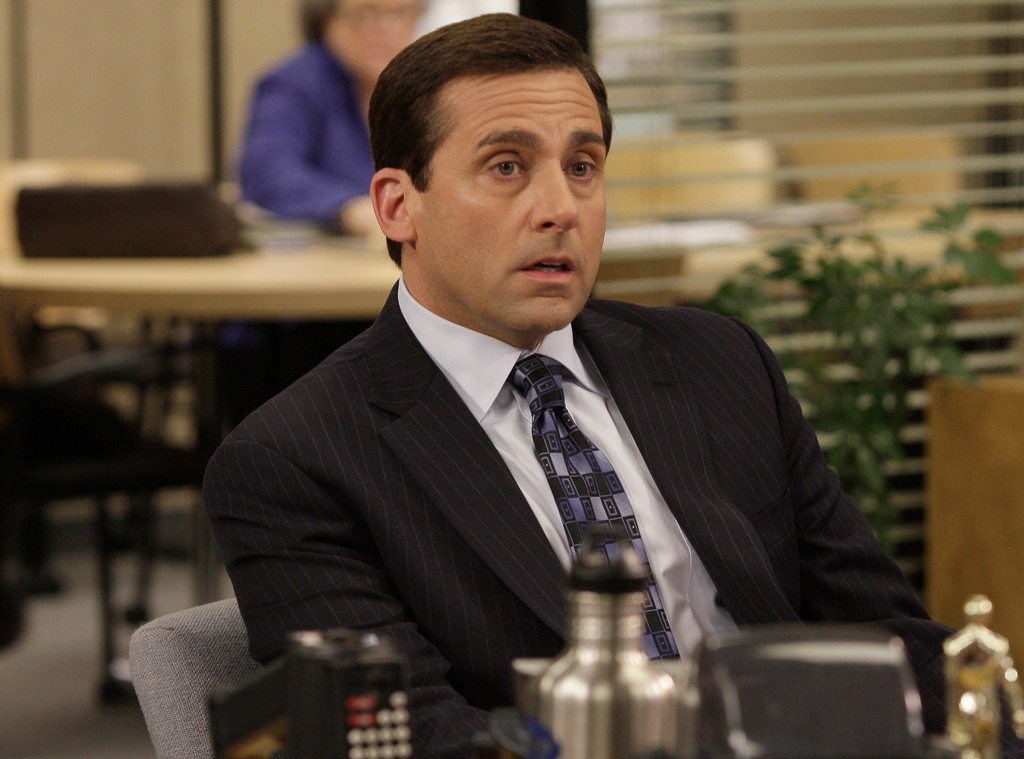 Byron Cohen/NBC
Nostalgia is at an all-time high in the television space, even for people who worked on TV shows. That's one of the reasons why Jenna Fischer and Angela Kinsey started Office Ladies, a podcast about their time on The Office, which remains one of the most popular shows out there today thanks to streaming availability.
On their first podcast episode, Fischer, who played Pam, and Kinsey, who played Angela, discussed the origins of their ongoing friendship and took a deep dive into the very first episode of the show.
The Office, based on the UK series of the same name, largely followed the original show's first episode. Original series creators Ricky Gervais and Stephen Merchant are credited as writers, along with Greg Daniels, the producer who developed it for the US. While making the pilot, Fischer said she and several others from The Office US cast dined with Merchant and Gervais where the two Brits dished out some advice that would be key to the NBC version's success.
"I remember Ricky saying something at that lunch that was really important," Fischer said. "He said, 'In England, you can be really, really bad at your job for a long time and you never get fired.' He's like, 'In America, that's going to frustrate people. So, my one piece of advice, is that Michael can be a buffoon, he can be silly, he can be irritating. But you should, I suggest,' he said, 'That you show glimpses of him actually being a good salesperson,'" Fischer said. "And we do that throughout the show…he said, 'That's going to be an important, I think, piece of the puzzle.'"
And it's true. The Office regularly showed Michael Scott (Steve Carell) as an inappropriate boss, but did let in glimmers of the good man—and salesman—he was at his core.
Fischer said Merchant also helped them find the core of the show. The UK version of the show produces just 12 regular episodes. Merchant knew American TV doesn't operate like that.
"And Stephen Merchant said, 'My piece of advice would be to lean a little bit into the Jim and Pam relationship,'" Fischer said. "He said that's really going to be the heart of your show…They knew for American television we were looking to do years…So, he said, 'You need to keep the heart beating on the show and that's the heart of the show.'"