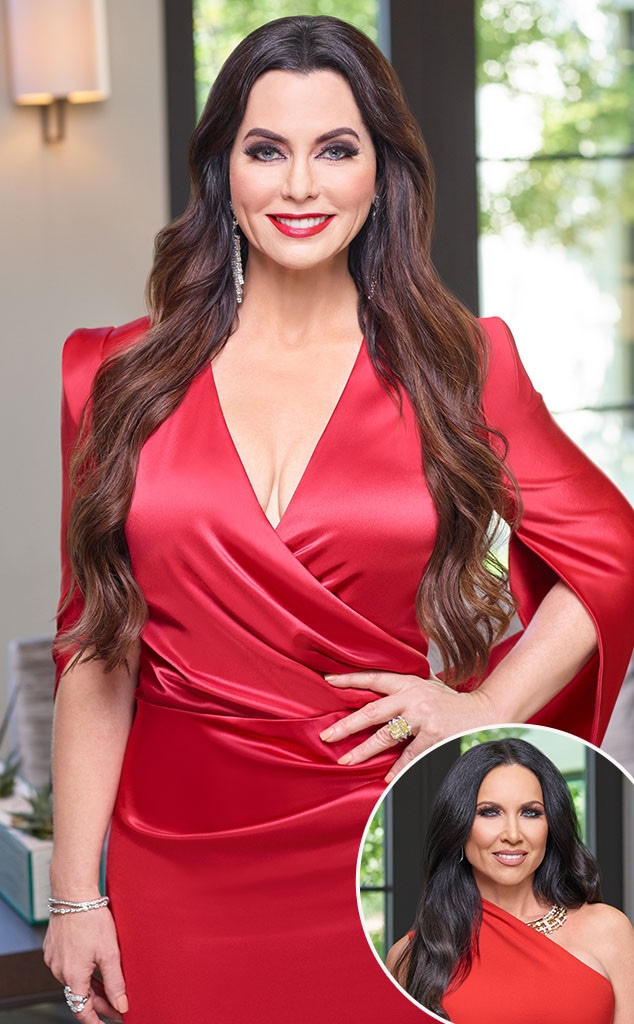 Tommy Garcia/Bravo
Real Housewives of Dallas star D'Andra Simmons is speaking up.
On Wednesday's episode of the Bravo hit, her co-star and former best friend Leanne Locken called her "the great and almighty fat cow" at her bachelorette party, which D'Andra was not invited to. 
For her part, D'Andra was quick to clap back, addressing the comments quickly after the episode. 
"Over the past few weeks, I had chosen to not fuel the fire that someone else so desperately needed to keep lit," Simmons said in a statement. "I had taken responsibility (time and time again) for my words and actions and moved on...months ago. Since then, however, lie after lie and insult after insult have been lobbed shamelessly out into the world, and then quickly ran out of hot air and simply piled up, deflated, in my court.  By not engaging the irrational, malicious behavior, I was doing the right thing."
"After tonight's episode, however, this proud, healthy size 6 is coming out swinging on behalf of every woman in the world—especially, my people, the curvy ones," she continued. "It's bad enough that women are continuously fat-shamed and body-shamed by society and pop culture. But when a woman does it to another woman—especially on a national platform—it cements stereotypes and gives substance to clichés (for men, for boys, for women and girls); it fans the flames of a much more destructive fire that I refuse to let spread."
The reality star added an empowering message to those who have been victims of body shaming.
"To every woman of every size: I embrace you and I have your back," D'Andra concluded. "We have to stop the self-loathing and we have to stop letting bullies get away with this—male or female. For now, I'll say to the real haters: there are going to be a lot of curves ahead, so buckle up!"
Taking to Instagram, she got candid about her past struggle with body image, offering her nearly 200,000 followers words of wisdom from none other than J.K. Rowling.
As she kicked off a lengthy post, "Is 'fat' really the worst thing a human being can be? Is 'fat' worse than 'vindictive,' 'jealous,' 'shallow,' 'vain,' 'boring,' or cruel' Not to me."
(E! and Bravo are part of the NBCUniversal family.)