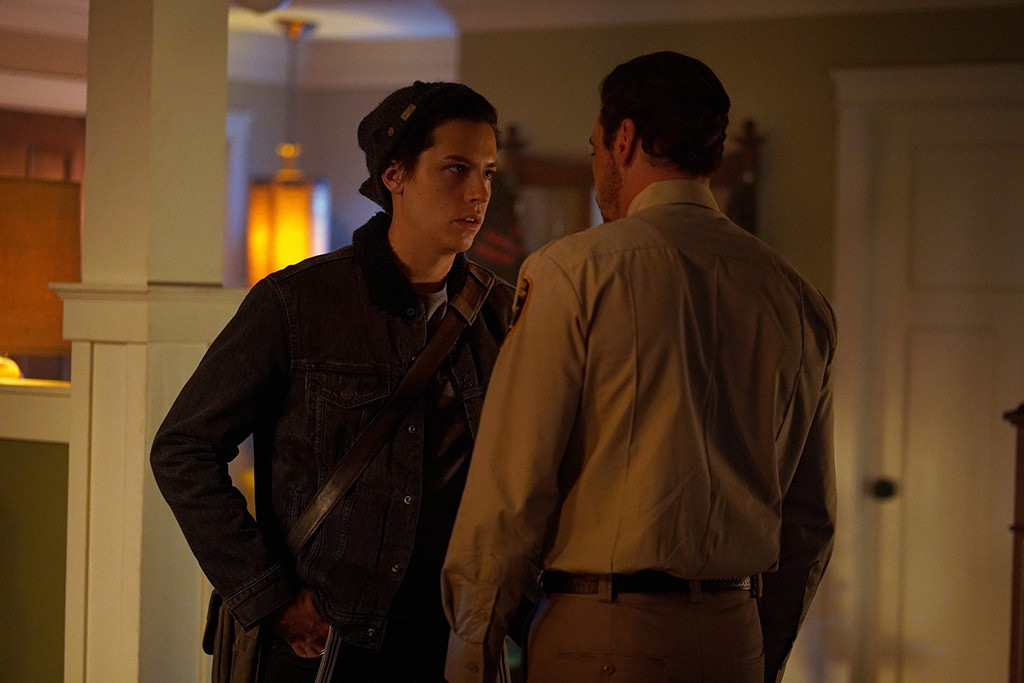 CW
It's the first day of senior year at Riverdale High School, and things are totally normal on Riverdale, right? Wrong.
The second installment of Riverdale season four jumped a couple of months forward in time with Jughead telling viewers how Archie grieved for his father surrounded by his close pals. And that wasn't the only time jump. More on that later.
In the present, Jughead got an offer from Mr. Chipping to attend the prestigious Stonewall Prep after his essay caught the teacher's eye. After visiting the school, and many conflicted feelings, Betty encouraged Jughead to attend and he agreed. Turns out Jughead isn't the only Jones to attend, his grandfather previously went to Stonewall—but didn't last long there.
Meanwhile, Betty and her half-brother brother worked to turn Kevin into an asset in their surveillance of The Farm. Turns out Kevin was still keeping in touch with the cult, but when Alice stopped missing the check-ins, Betty turned to her one-time best friend for help. He found the location of The Farm, but not Alice.
After the arrest of both her parents, Veronica continued to be hounded by the press. A story that painted her as the real culprit in her father's crime—planted by her father—got the attention of the new principal, Mr. Honey, and she took matters into her own hands. After a performance of "All That Jazz," she told the press that, yes, she did commit the crimes, under direction of her father.
Archie got Mad Dog to not only enroll in school, but also join the football team. Mad Dog's skills, along with family drama, really got to Reggie. When Reggie showed up to a meeting with Veronica with a black eye, she told Archie his dad is beating him. Archie confronted Reggie's father, which didn't sit well with Reggie, but the two made up at Cheryl's party. Reggie admitted he was always envious of Archie's relationship with Fred.
"And when you're dad died, all I kept thinking was, 'What if it had been my old man instead?'" Reggie said. Then, he decided to take a stand and destroyed his dad's beloved car. What happened after that? Reggie kept it under wraps and said his actions did what he needed them to do and it began conversations between them. Something is off there…
Elsewhere, Cheryl escalated tensions with Mr. Honey after he canceled the dance and then busted up her house party. To get him back, she put a beehive, complete with honey, in his office.
Then there's the flashforward. After Jughead prepared for his first day at Stonewall Prep, the show flashed forward to spring break. Everybody was in the woods, including police and search dogs, looking for…Jughead.
Riverdale airs Wednesdays, 8 p.m. on CW.