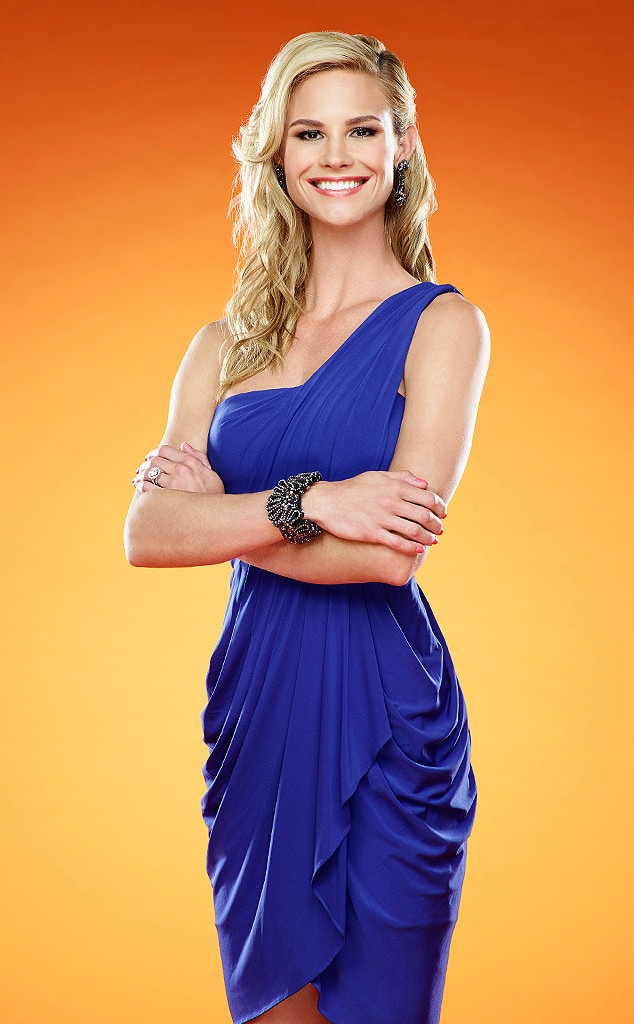 Paul Drinkwater/Bravo
Meghan King Edmonds returned to The Real Housewives of Orange County for Shannon Storms Beador's big birthday bash and she inadvertently provided one of the show's funniest scenes in years.
After taking a train down to San Diego (it was a joke referring to Vicki Gunvalson helping spread a rumor that Kelly Dodd participated in a sex train), Meghan found herself smack in the middle of the drama between one-time besties Emily Simpson and Gina Kirschenheiter. The two fulltime cast members joined the show in season 13 and started season 14 with a pretty strong friendship. That began to dissolve as viewers have seen, most recently with Gina being upset that Emily tried to set her up on a date with not-so single relative of husband Shane.
Emily confessed her woes to Meghan earlier in the episode and then continued to in a public bathroom—full of other women!—where Gina confronted a teary Emily.
"I tried to do something nice, it didn't work out. No harm no foul. You didn't go out on a date, it's not like you were emotionally invested in him and then you found out, 'Hello!'" Emily told Meghan.
"I'm just going to tell you this…I just met Meghan. I would never bring her into my business. You shouldn't get involved in any of our business," Gina told Meghan and Emily while other women tried to go to the bathroom.
Note: Emily and Gina never overlapped with Meghan as a cast member.
"Who the f—k is Meghan?! I just met this girl and you're going to spill your guts to her in the bathroom?" Gina asked in a confessional.
The ladies continued to scream at each other while Meghan excused herself to go to the bathroom. And then here's the real funny part: Gina started telling Meghan about her own issues with Emily after screaming at her costar not to do just that!
"Like, I can only be a friend to her as much as I can be a friend to her. I'm allowed to be upset at my friends and it doesn't mean all of a sudden I've abandoned you and she has abandonment issues," Gina told Meghan.
On the after show, Emily said Gina never spoke to her directly about her issue over the botched double date, despite her efforts to get her to do so. Gina wasn't having it with Emily, but she did confide in Tamra Judge.
"It all boils down to one thing: She wants to be mad at me because if she's mad at me, then they accept her into their group even more," Emily said about Gina's relationship with the other RHOC women. "That's all it is. I'm not f—king stupid."
Kelly said Gina is experiencing Stockholm syndrome with the other cast members.
The Real Housewives of Orange County airs Tuesdays, 9 p.m. on Bravo.
(E! and Bravo are both part of the NBCUniversal family.)