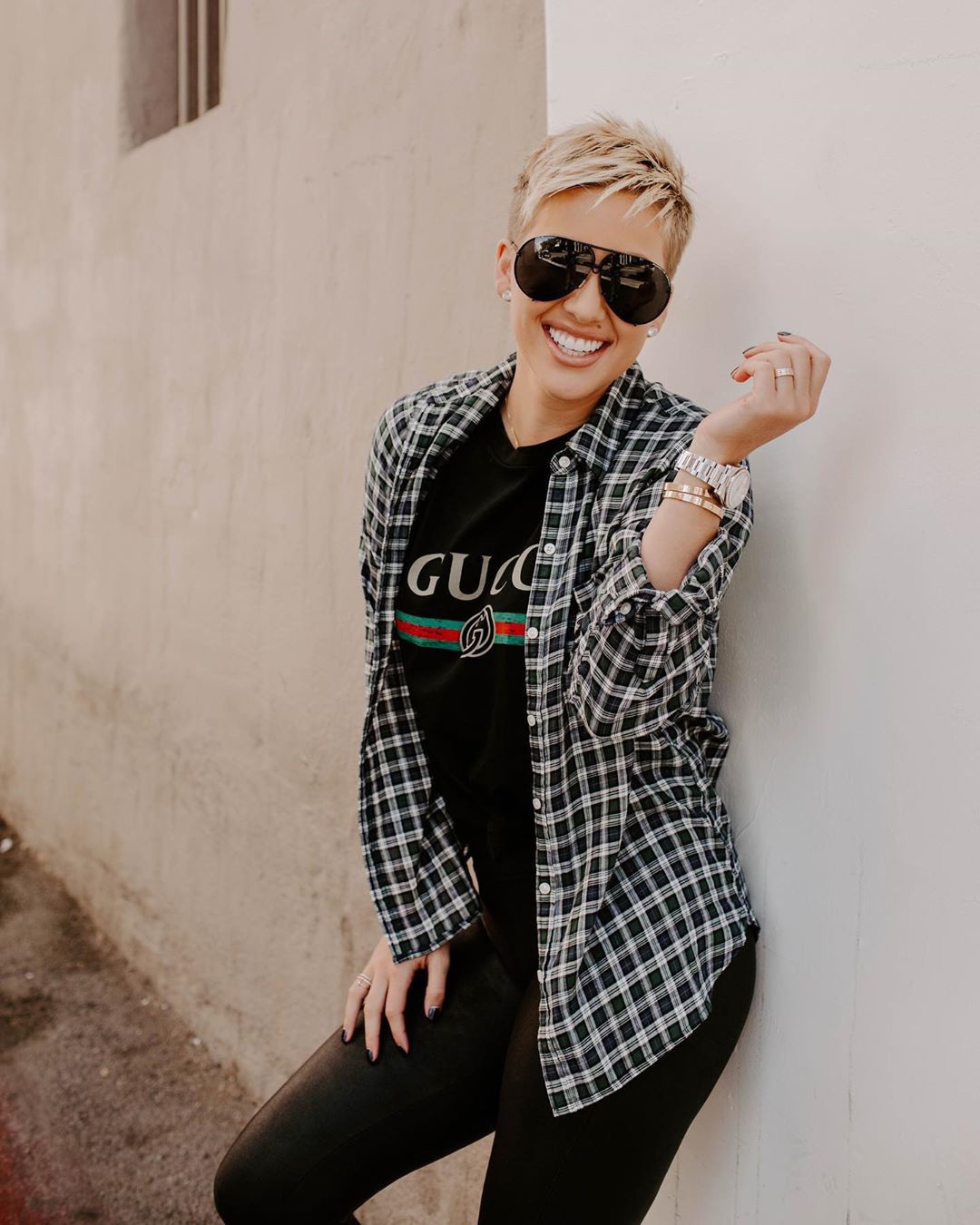 @nicolebalsamophoto
New hair, don't care!
Savannah Chrisley is feeling fierce and fabulous after showing off her dramatic new 'do on Instagram. While the 22-year-old reality TV personality was already part of the short hair club, she's now rocking a chic pixie cut!
"Ladies...," she began her social media caption. "Do what YOU want to do. Don't base your looks, opinions, beliefs, etc on a man and what HE wants. It's our world and they just live in it."
Preach, girl!
In addition to the inspirational message behind her haircut, Savannah closed her statement with a Rihanna quote—and we all know that bad gal RiRi is the queen of confidence and not giving a you know what.
"There's something so special about a woman who dominates in a man's world. It takes a certain grace, strength, intelligence, fearlessness, and the nerve to never take no for an answer.—Rihanna," she shared.
It appears celebrity hairstylists, José Eber and Shannon Plunk, are the masterminds behind the reality TV star's pixie cut.
To show off her dramatic hairdo, the 22-year-old pageant queen posed for the camera wearing a black checkered flannel, a Gucci t-shirt and black pants. She tied her rocker-chic outfit together with large black sunglasses and statement jewelry pieces.
It's clear Savannah is loving her pixie, because she was glowing and smiling from ear-to-ear in her pic, which was taken by photographer, Nicole Balsamo.
Moreover, the reality TV personality took to her Instagram Stories to further highlight why she decided to make the big chop. "And this is why I do the things that I do," she wrote in response to a follower who said she was a cancer survivor and felt empowered by her own hair.
Savannah continued, "I was on the fence about this cut but I wanted to show myself that I had the courage to do it and I wanted to inspire others."
However, there was one person who wasn't a total fan of the 22-year-old's hairdo: her dad, Todd Chrisley. "Im not sure what I'm concerned with most, the lack of hair or the flannel," he cheekily commented under his daughter's Instagram post.
Watch:
Savannah Chrisley Slid Into Nic's DMs--Now They're Engaged!
Fans of the famous family might recall that he had a total freak-out when Savannah first chopped off her long blonde hair into a medium-length cut. So we're sure his daughter's latest 'do is drastic for him.
All in all, it looks like the Chrisley's are back to normal, especially after a rough couple of months. Earlier this month, Todd and Julie Chrisley celebrated a legal victory after they were cleared of their tax evasion charges. "Julie and I knew all along that we had done nothing wrong and that when the facts all came out, we would be fine," Todd previously told E! News in a statement. "We're just glad that the Department of Revenue was willing to keep an open mind and look at all the evidence."