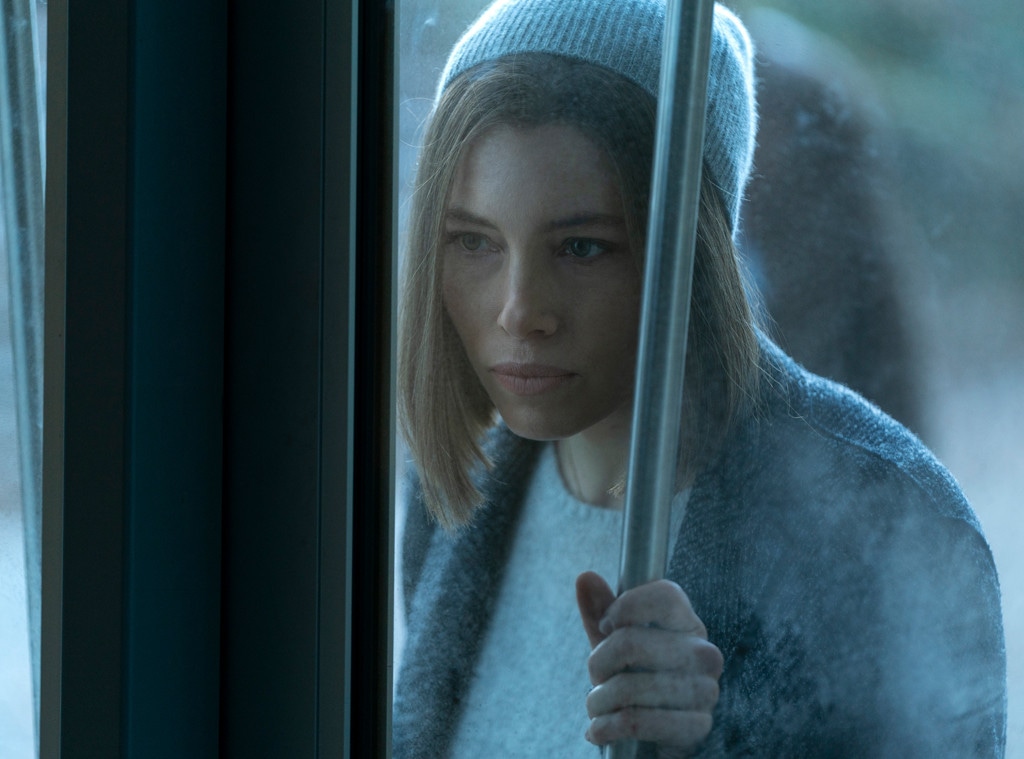 Facebook Watch
Jessica Biel is on the case. The Sinner star and executive producer is back with another TV series, Limetown, where she's starring as Lia Haddock, a journalist for the fictional American Public Radio in search of answers about the mystery surrounding the disappearance of more than 300 people at a research community. E! News as your exclusive sneak peek below.
In the series, which is based on the popular podcast of the same name, Lia is on the hunt for answers about what happened to the people of Limetown, a neuroscience research community. The sneak peek from the premiere below features Lia on the quest for answers as she visits the site.
"I always thought he sounded more like a preacher than a scientist," Lia says in the preview after listening to audio recordings featuring the mysterious Oscar Totem (Alessandro Juliani) before his death. What changed between his speech in front of the citizens and his execution?
The first two episodes, "I Have Heard the Future" and "Redacted" drop on Wednesday, Oct. 16 on Facebook Watch. Biel, who is also an executive producer on the show, stars opposite Stanley Tucci, Marlee Matlin, Kelly Jenrette, John Beasley, Sherri Saum, Omar Elba, Louis Ferriera and Janet Kidder.
The first episode features Lia's investigation taking off and the second sees her landing the first interview in recorded history with a survivor from Limetown.
The podcast, which is fictional, has received more than 10 million downloads and was crowned on of iTunes' best in 2015.
The series premieres Wednesday, Oct. 16 at 3 p.m. ET on Facebook Watch with new episodes dropping weekly.