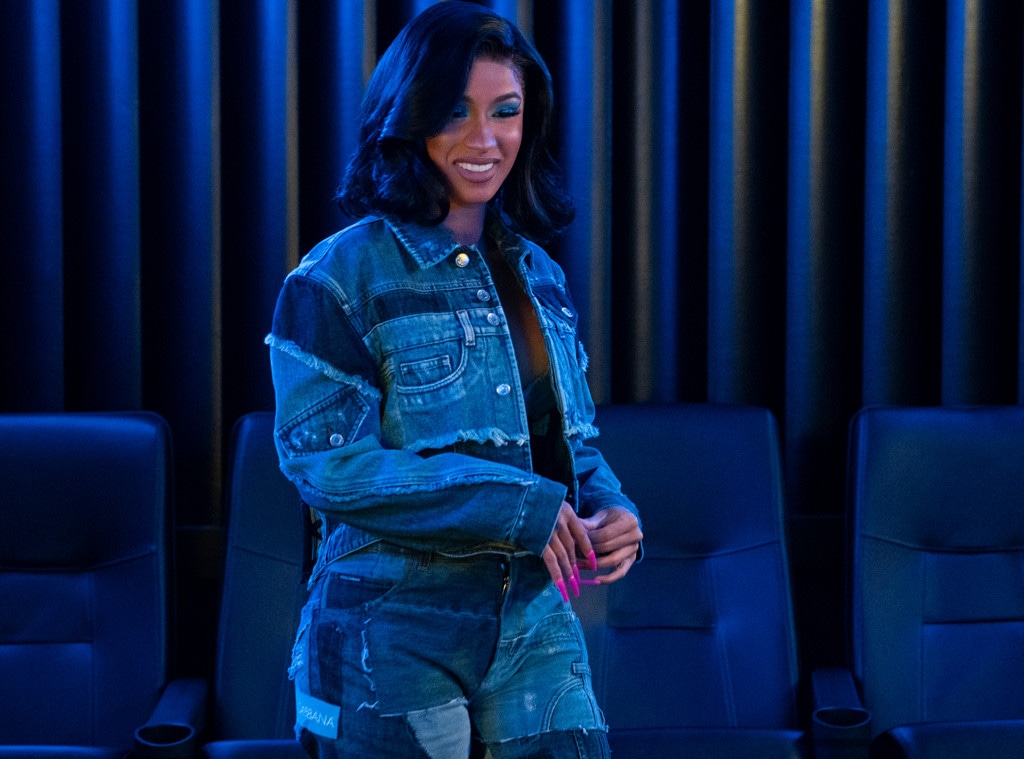 Netflix
It's time for music videos on Rhythm + Flow in the appropriately titled "Music Videos" episode, and E! News as your exclusive sneak peek at judges Chance the Rapper and Cardi B taking a walk down memory lane and reminiscing about their first music videos.
"It was just so cold," Cardi says in the exclusive sneak peek below. "It was like, literally, one of the coldest days in New York. The wind of the helicopter is just crazy and then we're next to the river…"
"Yeah, my first music video was in a helicopter too," Chance says.
"Yeah?" Cardi questions.
"Nah, hell no," Chance laughs.
Click play on the video below to hear what he has to say about his life-changing music video experience.
Three new episodes of Rhythm + Flow drop on Wednesday, Oct. 16. In addition to "Music Videos," viewers get "Cyphers" and "Rap Battles" this week. The series features Cardi, Chance and Tip "T.I." Harris searching for the next hip-hop superstar and is Netflix's first music competition series. Guests this season include Snoop Doog, Fat Joe, Nipsey Hussle, Big Boi, Lupe Fiasco, DJ Khaled, John Legend and Ty Dolla $ign.
Chance will serve as the host and musical guest for the Saturday, Oct. 26 episode of Saturday Night Live. He previously appeared as a musical guest in 2015 and hosted the show in 2017.
Rhythm + Flow drops three new episodes on Wednesday, Oct. 16 on Netflix. Three new episodes, including the finale, follow on Wednesday, Oct. 23.