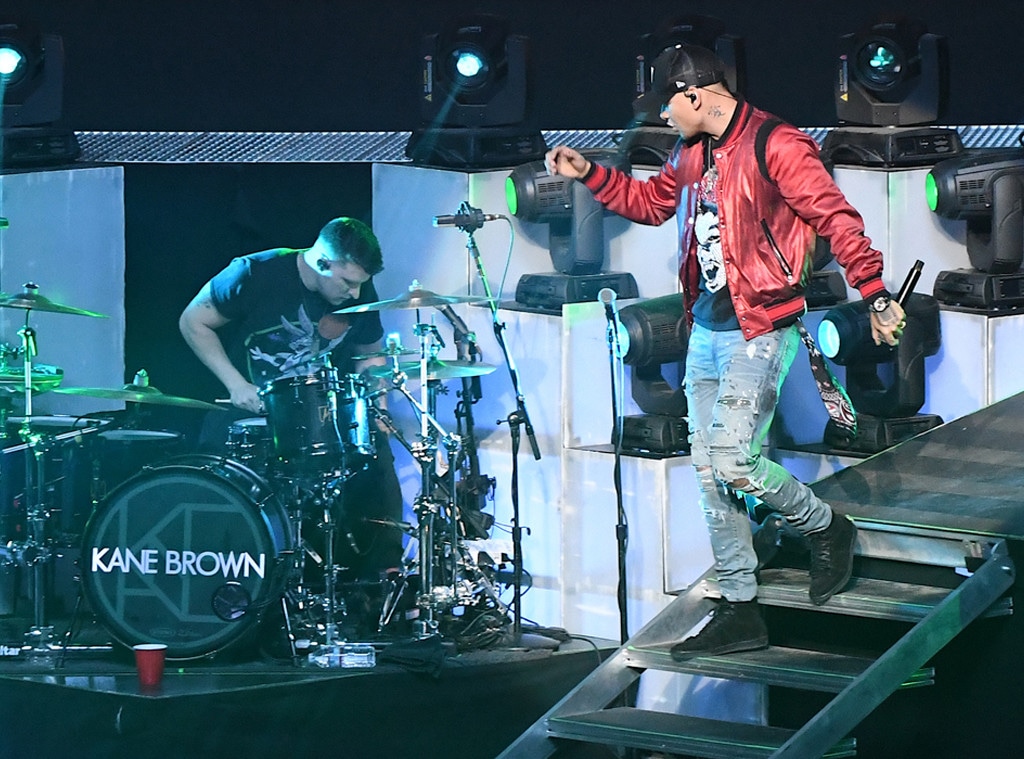 Mindy Small/FilmMagic
Country music has lost a great one.
Kenny Dixon, the drummer for Kane Brown's band, was killed in a car accident over the weekend. He was only 27.
"It is with profound sadness and disbelief that we confirm we lost our drummer Kenny this weekend in a tragic car accident," the band said in a statement to Billboard. "Kenny was a member of our family from the very beginning and our hearts are with his fiancée Sarah, his son, and everyone who knew and loved him. He was truly one of the greatest and kindest people on and off stage we've ever known."
Shortly after, Kane took to Instagram to pay tribute to his longtime friend.
"Love you so much dude!!!" he captioned a black and white photo of the duo up on stage. "You started all of this with me from the start in 2015 when no body else believed we would make it out of Chattanooga playing for 500 people and your last show was in a Fn Stadium my guy. I know u will be watching over us with that red neck accent that we all love and you will never be replaced bro!!! I promise u that!!"
According to a preliminary report released by the Tennessee Highway Patrol and obtained by E! News, Kenny's vehicle was traveling at a "high rate of speed" when it exited off a highway and struck a tree. He was transported to a nearby hospital and pronounced dead at 6 p.m. local time on Oct. 12. 
Kenny's fiancée Sarah Hendrick—they share 3-year-old son Levi—is also mourning the loss of her soulmate.
"I'm at a loss of words," she shared on Instagram. "I don't even know how to write this or ever thought I would have to. Kenny passed away last night in a car accident. I know I have to be strong for Levi and God is gonna pull us through this. We have a forever guardian angel watching above us now. Please keep Levi, my family, and Kenny's family in your prayers."
Just days before the tragic accident, Sarah had shared an adorable picture of the duo, counting down the days until they became husband and wife. "So blessed and thankful for my man," she wrote. "I've had a rough day today and he has been so amazing and caring. I can't wait to marry you @kenny_dixon23kb ! #November30 #mushypost."
Our thoughts are with Kenny's friends and family during this difficult time.