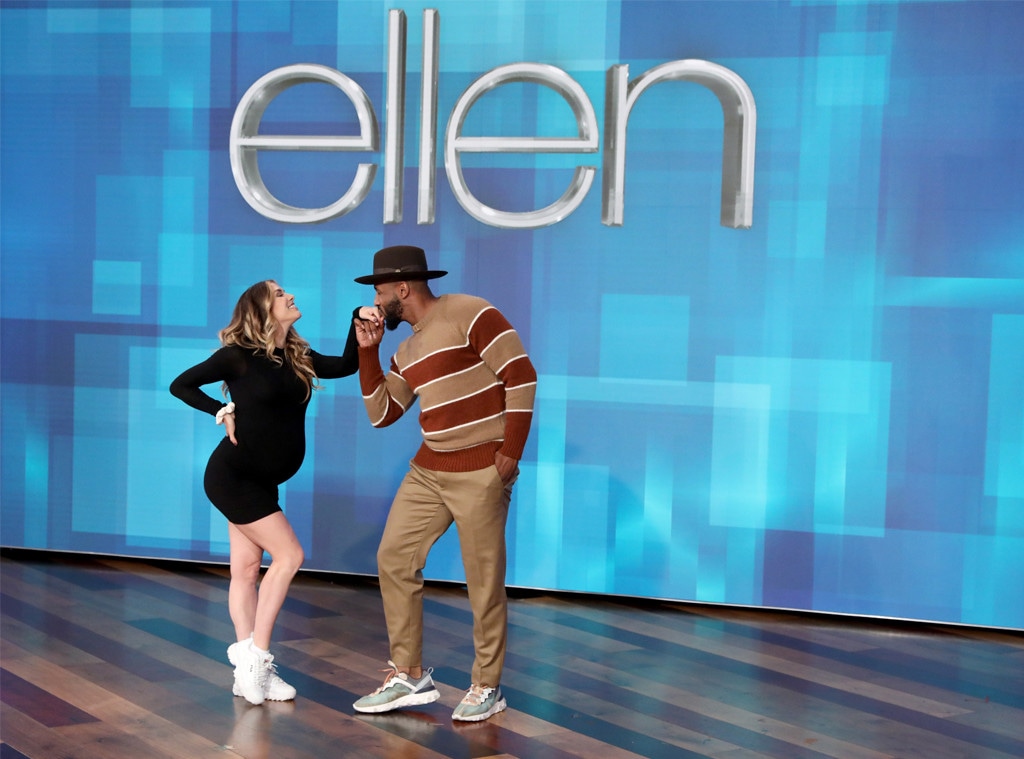 Michael Rozman/Warner Bros.
Stephen "tWitch" Boss and Allison Holker have got the moves.
Boss stepped away from his DJ booth and took the reins as the guest host of The Ellen DeGeneres Show on Friday. And, naturally, he kicked things off in true Ellen DeGeneres fashion: By dancing it out. Of course, he added his own spin to the routine, bringing out his wife of nearly six years, who also happens to be very pregnant.
"My best advice is to find a dance partner that you trust and you love," Boss said to the audience. "And for me, that's my beautiful wife Allison. She is nine months pregnant, she is my hero and she is here. And we're about to groove like only Bosses can do."
The expectant parents proved to be an absolute mood as they rocked out to Normani's "Motivation." Throughout, they both took pride in flaunting Holker's bump. If watching her dance so joyously while nine months pregnant doesn't motivate you today, nothing will!
The So You Think You Can Dance alums will soon welcome a third tiny dancer—a baby girl—to their brood. Holker is mom to daughter Weslie, 11, and the duo share son Maddox, 3.
"Can't even express all the incredible emotions we are feeling right now!" she wrote on Instagram after their gender reveal. "I am so excited to be bringing in another beautiful baby girl into the world...This baby girl is already surrounded by love and support!"
Check out the video to see Boss and Holker brighten up your Friday!