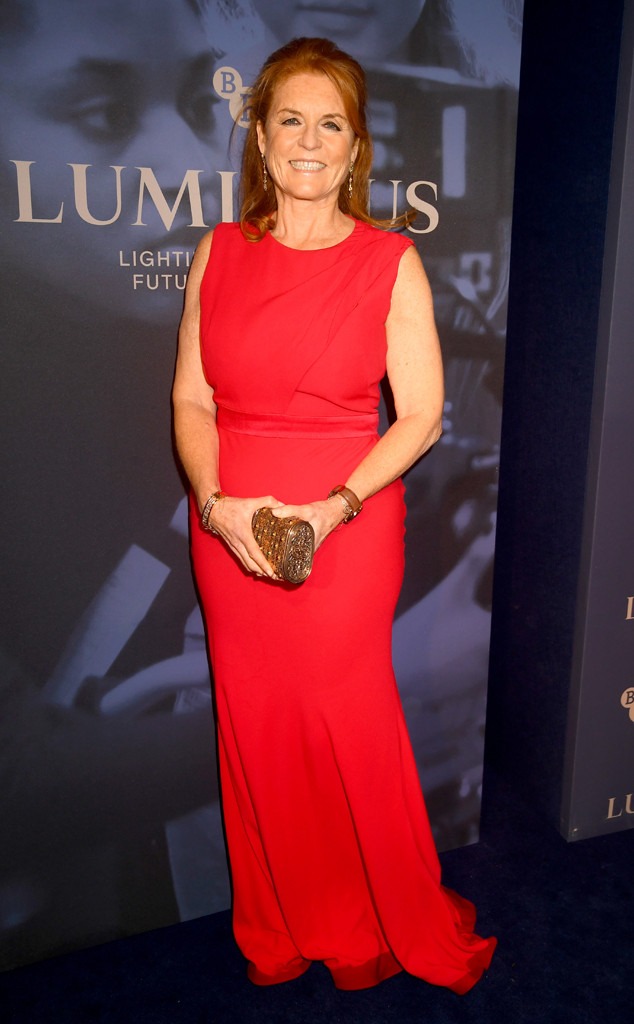 Dave J Hogan/Getty Images
Ahead of her milestone 60th birthday in just a few more days, Sarah Ferguson is being an open book about what she's had done. 
In a new interview with The Daily Mail, the famed mother of newlywed Princess Eugenie and future bride Princess Beatrice revealed the cosmetic treatments she's undergone, including a laser treatment before her daughter's headline-making wedding last year.
"Above all, it was being joyful for Eugenie that made me look good. But I'd had some laser treatment on my face which helped, too," she told The Daily Mail. According to the report, Ferguson's laser treatment has included the 6D Platinum Laser Lift by her longtime friend, Dr. Gabriela Mercik. On Mercik's website, it's promoted as "tightening, lifting, stimulating collagen and refining skin texture for a smooth finish."
It's a change from the Botox injections Ferguson said she got in the past. "I had Botox a long time ago when there was nothing else available," she told The Daily Mail. "I really don't like the frozen look...I'm so animated and I like to be myself. I don't like the thought of needles and am very glad if I look well and happy."
More recently, she's been reportedly getting mesotherapy, which involves injecting vitamins and other ingredients beneath the skin, to help repair sun damage. According to The Daily Mail, she later got organic fillers. 
Per the report, her procedures have also included a thread lift from Dr. Mercik, which is described on her website as a "non-invasive face lift technique that can restore youthful definition to your face, neck, jawline and body without surgery."
"It's like garden trellising for sweat peas. You insert the threads under the skin with a fine needle and they hold everything up," Ferguson told The Daily Mail. "Before I had it done I thought, 'Oh this is going to be painful,' but it wasn't bad. My skin responded well. I think if you look at photos of me after I had it done, I look much better."
GARETH FULLER/AFP/Getty Image
The Duchess of York has since switched to the non-invasive lasers and has also had regenerative stem cell therapy done on her feet in March in the Bahamas. "I think my toes were ruined by all the riding I did when I was young," she told the Daily Mail, noting bone was shaved by her big toe and 20 million stem cells "taken from my midriff" were implanted "into my feet to make new cartilage."
Since Ferguson noted she can now walk in heels, a new pair sounds like the perfect birthday present. She's also been gearing up for the occasion with help from Mercik. "I've started the laser treatment, but it's not finished yet. The collagen needs to rebuild," she told The Daily Mail. "I hope it will all be done by my birthday."
As for these recent revelations, Ferguson said she is "really happy to be open about what I've had done."