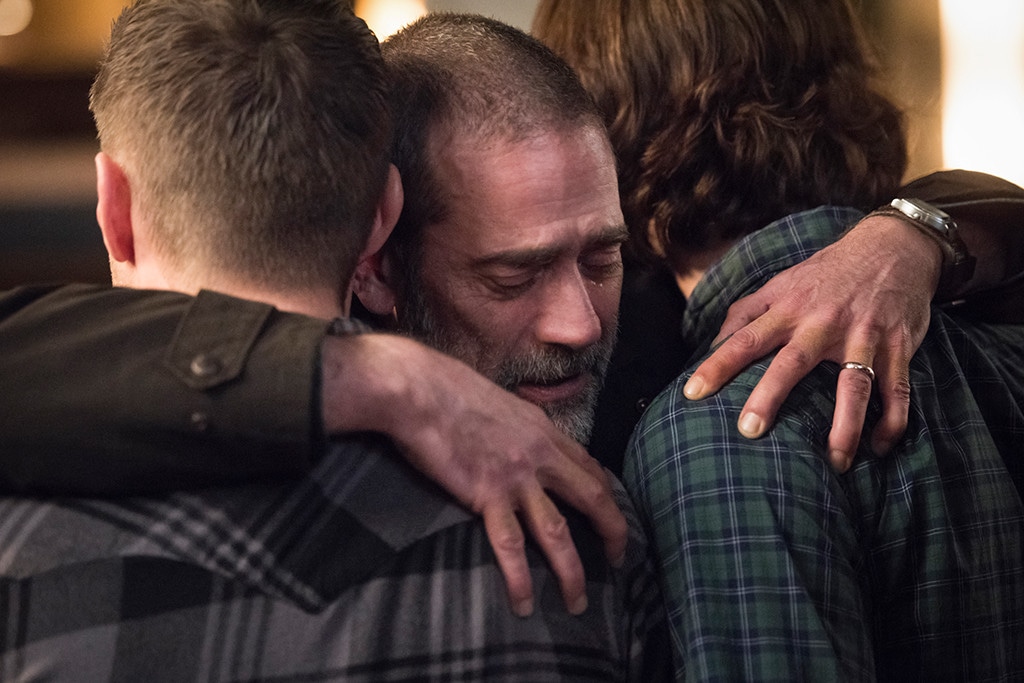 CW
As if 15 years of hunting demons as the Winchesters wasn't enough of a bonding experience, Supernatural stars Jensen Ackles and Jared Padalecki, along with their TV dad Jeffrey Dean Morgan all got matching tattoos ahead of the final season. Nope, you're crying!
Morgan, who currently stars as Negan on The Walking Dead, posted the bonding experience on his Instagram.
"Me and @hilarieburton weren't the only ones joined for life.... @jaredpadalecki@jensenackles and myself will forever have a bond that is both special, and permanent. Love you both dearly," Morgan wrote, referencing his official wedding to One Tree Hill and White Collar veteran Hilarie Burton.
Supernatural begins its 15th and final season on The CW on Thursday, Oct. 10. Padalecki, Ackles and Misha Collins announced it was their decision to end the series in an emotional video posted March 2019. Both stars explained it was a mutual decision, not one by the network or producers, and that they wanted to go out on top.
"We're looking at this as a true ending," executive producer Andrew Dabb told reporters at the 2019 Television Critics Association summer press tour. "And in a true ending, people can't keep coming back over and over…They're going to be facing life or death…This time it's for real."
"Look I'm not ever ready to close doors or burn bridges, I think that's foolish. Am I saying that there's something in the works? No," Ackles said when asked if there was already a reunion in the works. "Am I saying that I'd be open having a conversation about this in the future? What's the harm in that?"
Supernatural season 15 premieres Thursday, Oct. 10 at 8 p.m. on The CW.