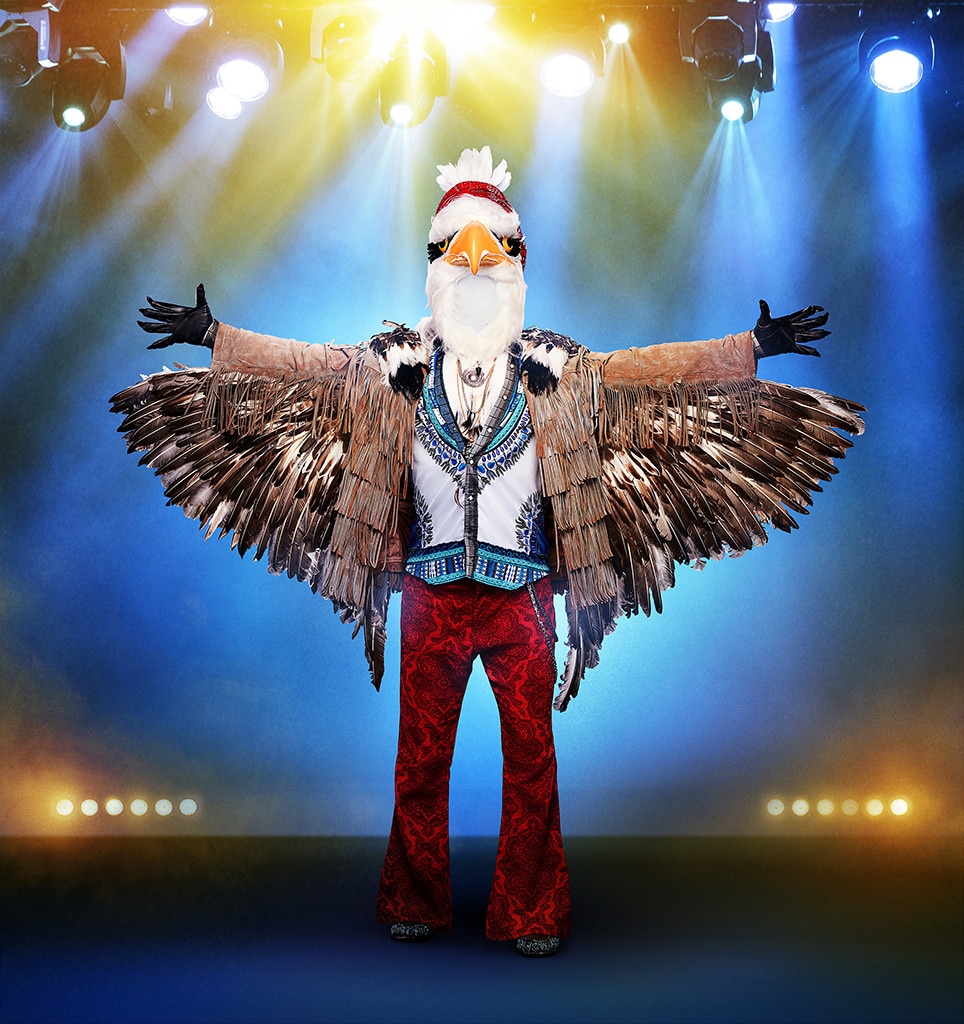 Fox
The Eagle has landed. Sort of. 
The Masked Singer unmasked its fourth singer tonight, and it was none other than Dr. Drew Pinksy, who had worked with panelists Jenny McCarthy and Ken Jeong multiple times, but no one was able to guess him. 
Dr. Drew, who was dressed as the Eagle, lost out in a battle against the Penguin, who has the most familiar voice but we cannot place it. 
Tonight we also met the Fox and the Flower, and with that, we've heard a performance from every single one of the season two singers, four of whom have already been unmasked. 
We've been keeping track below, but first let's talk about the Eagle's clues since we now know who he is. Maybe it will help us figure out some others? Who knows? 
His father died in 2009 and his mother died in 2017, which is the reference to the loss of a parent. He also revealed in 2013 that he had prostate cancer, but was later declared cancer free. 
The radio station was a reference to KROQ, where his show Loveline airs, and according to Wikipedia, he contemplated becoming an opera singer instead of a doctor, which you could definitely hear in the deep voice that sang Meatloaf's "I Would Do Anything For Love But I Won't Do That" tonight.
For all the clues and reveals we've gotten so far, see below!
The Masked Singer airs Wednesdays at 8 p.m. on Fox.