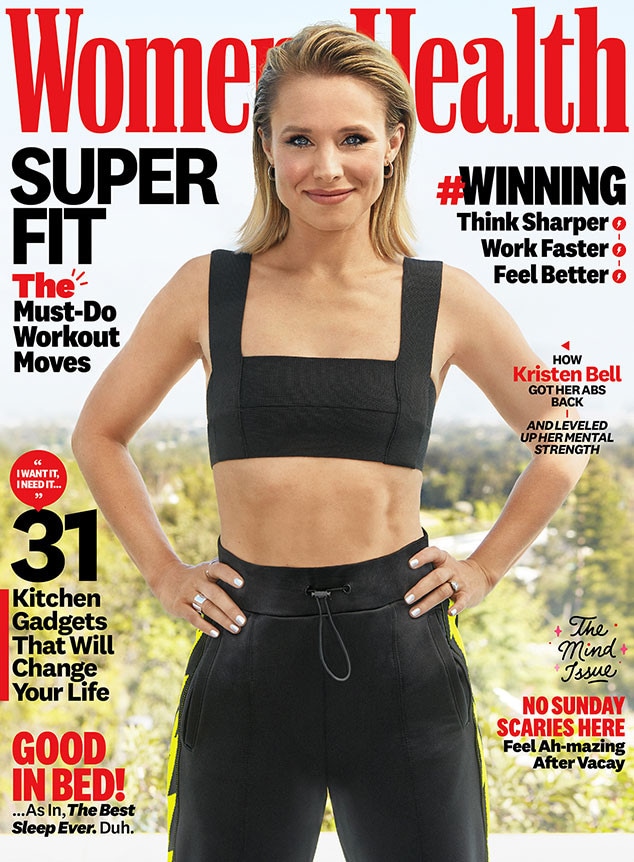 Dennis Leupold for Women's Health
There's a lesson in everything. 
Kristen Bell and Dax Shepard have long been known as Hollywood's "it" couple, but that title doesn't come without its struggles. Kristen bell is Women's Health November 2019 cover star, and she's opening up about it all. From why she decided it was time to reveal her struggle with depression to the lessons she's learned from her husband's Alcohol Anonymous meetings. Everything comes together for a reason, and Kristen is very mindful of finding the reasons for it all. 
Kristen has struggled with depression since she was 18-years-old, but only recently did she realize that her journey could be a lifeline for someone else.
"I realized that this is the shame that prevents people from talking about it," she explained about her decision to discuss her depression. "I immediately felt irresponsible, because I do care about depression not being taboo, yet I present this bubbly, outgoing girl who seemingly gets through life with a smile on her face, and I'd never discussed that some days, I don't."
While it's not all roses and sunshine, Kristen has gained some valuable coping skills. Especially from watching her husband Dax and his recovery from alcoholism. Like certain mechanisms for when things are feeling particularly dark for her. 
"You just have to do the next right thing," she explained. "You just stand up. That's the next right thing. Then you brush your teeth. That's the next right thing. I've very one-step-at-a-time." Seems like a straight-forward yet life giving technique for the mom of two. 
As for her own journey with alcohol, the Good Place actress told the mag that she didn't drink for 10 years before discovering rosé this summer. She's not going to make that a staple in her life just yet, and admits her body still doesn't really function best after a few drinks. "When I do drink, it's like I have the flu the next day," she shared. 
The 39-year-old mom of two is in a place where she is focusing on her healthiest self. That doesn't necessarily mean just the physical components of health. She also revealed that she no longer takes acting gigs outside of Los Angeles in order to protect her time with her family. 
"It's too disruptive to my family [otherwise]," she shared. "And that's what gives me the fuel to even be creative at all. If I had to choose, I'd choose them."
We'll have what she's having!