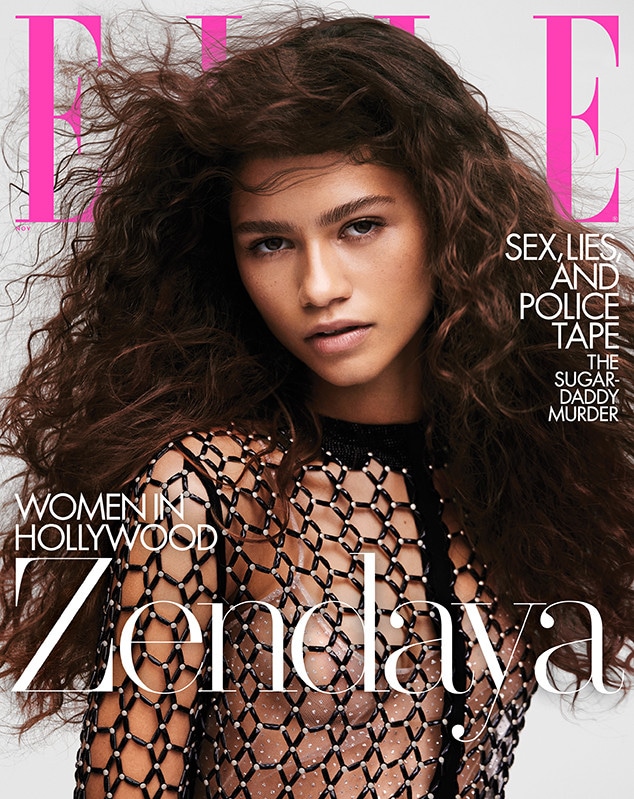 Elle
Zendaya has always been open about her anxiety when it comes to Euphoria, the HBO series created by Sam Levinson she stars in. Now, she's going deeper.
"I think Euphoria taught me a lot about myself. It made me more confident in my own abilities, because I doubted myself a lot." Zendaya told Elle, noting before the show she didn't have work that was challenging creatively for her. "I was looking for something to prove I can do it. Euphoria served as that, in the healthiest way. I never want to plateau as an actress—I always want to be able to explore and push myself. [Being an actress] brings me to places and makes me do things I'd probably never do because I'm such an introverted person."
Zendaya is just one of the trailblazing women in entertainment profiled for Elle's Women in Hollywood extravaganza. The multi-hyphenate entertainer told Elle that she developed Rue, her Euphoria character, with Levinson.
"Rue is just a combination of my shit and Sam's shit, and together we created her. I don't feel too dissimilar from Rue. It didn't feel fake to me; it felt like she was me in another version of my life," she said.
Season one of the series was a hit, and now, just like viewers, Zendaya said she's desperate to return to the world of Rue, a teenaged drug addict who returns home from rehab and is struggling to get her life back in order.
While Euphoria was airing, Zendaya told E! News she was nervous to have people actually watch it.
"It's been really great so far. It's a very nerve-racking thing because we put so much into something and it's very emotionally taxing sometimes…So to know the world is seeing it is a little scary because you feel very vulnerable, but the reactions have been wonderful. I'm lucky to have the love we've received for it already," Zendaya told E!'s Erin Lim at the premiere of Spider-Man: Far From Home.
Euphoria also stars Hunter Schafer, Jacob Elrodi, Alexa Demie, Algee Smith, Sydney Sweeney, Maude Apatow, Storm Reid, Angus Cloud, Nika King, Eric Dane and Barbie Ferreira.