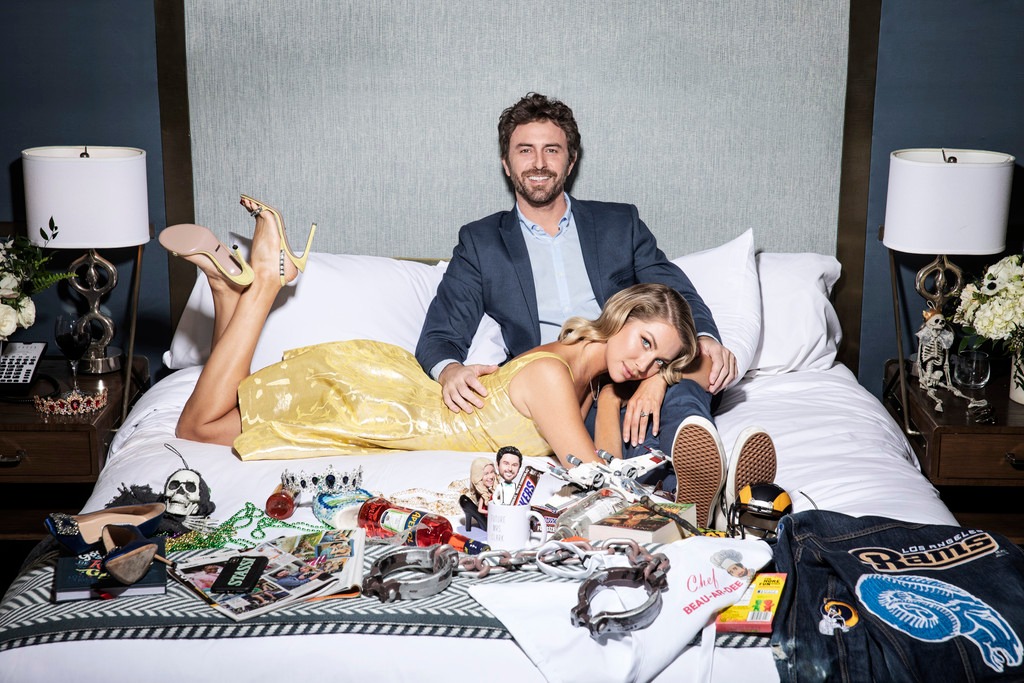 Ian Maddox
Stassi Schroeder is always down to make a statement. 
After the Vandperump Rules star got engaged to Beau Clark earlier this summer in a cemetery, we couldn't help but wonder if Schroeder would use a haunted house as the backdrop for her engagement photos (because why not?). In case you forgot, Schroeder is a true-crime fanatic (remember her murder-themed birthday party in 2017?). 
But while her photos went in a less spooky direction, they still exuded that Schroeder flair. 
According to People, which first shared the exclusive engagement photos, the couple went with a more "traditional" location when they decided to shoot their engagement photos at a West Hollywood hotel suite. Schroeder tells the publication that the balcony gave her "Parisian vibes" and since the couple loves to travel together, a hotel was the perfect setting to capture that.
And in case you're wondering, it will be a destination wedding. 
Schroeder revealed to People that they'll be saying their "I Do's" in Rome, Italy. 
While appearing on E!'s Daily Pop in September, Schroeder also shared that "it would be weird" if her wedding wasn't filmed. 
"Listen, I've lived all of my 20s on Vanderpump Rules, and the crew is my family, the cast is my family and the viewers are a huge part of my life now," the Vanderpump Rules star said. "I feel like I'm gonna be giving birth on TV and a camera's gonna be right there up in my vag, and I'm not joking right now."
When discussing what inspired the theme of the shoot, the rambunctious reality TV star said, "Beau and I have different styles—he as a more eclectic style and mine is more classic. So we wanted to incorporate both of our styles as well as all of our weirdness and individual quirks — while still keeping it chic AF."
And of course, the couple's dogs, Luda and Refund, made a cameo in their engagement shoot. 
In one photo, the two lovebirds can be seen lying down on a hotel bed with a bunch of trinkets laid at the foot of the bed in front of them. 
A Snickers, Los Angeles Rams gear, black pumps, a wine bottle (is it rosé?), a crown, a skull figurine and a pair of shackles seem to all symbolize their unity. 
"And to tie everything together we had shackles," the bride-to-be said. "Because everyone knows he is my prisoner."