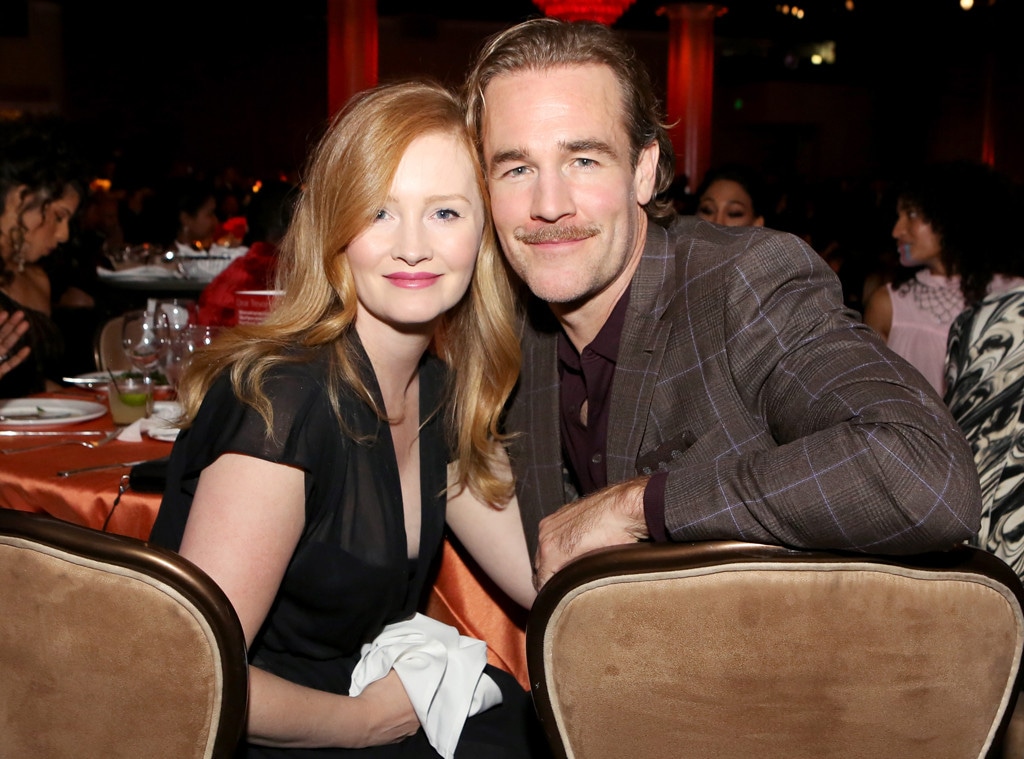 Tasia Wells/Getty Images for The Trevor Project
Congratulations are in order for the happy family! 
James Van Der Beek and Kimberly Van Der Beek are adding a sixth child to their ever growing brood. The couple, who got married in 2010, revealed the happy news on Monday evening. 
"Thrilled beyond belief to announce that another little bundle of joy has picked us to be their family. We chose to have our first ultrasound on camera with our #DWTS crew capturing the result—something I NEVER thought we'd ever do... but @vanderkimberly and I have been through three of those first appointments to discover either no heartbeat, or no baby, and she wanted to share this moment," he explained on Instagram. "Miscarriage (a word that needs a replacement - nobody failed to "carry", these things sometimes just happen) is something that people rarely talk about, and often go through in secret."
He adds, "But there needs to be zero shame around it, or around giving yourself the time and space to grieve. We decided to put ourselves out there—not knowing what we'd find—in an effort to chip away at any senseless stigma around this experience and to encourage people who might be going through it to open themselves up to love & support from friends and family when they need it most. Happily, for us—this time—we walked out with tears of joy. #AndThenIDancedAQuickStep."
The pair already has five children together, Olivia, 8, Joshua, 7, Annabel Leah, 5, and Emilia, 3, Gwendolyn, 16 months, and have been outspoken about the benefits of a larger family. "We could have a band, we could have a basketball team," the Dawson's Creek alum joked with E! News. "A lot of benefits." 
Last summer, when they welcomed their youngest to the mix, the actor couldn't help but gush over the joys of fatherhood. 
"These last few days, as I've enjoyed the privilege of making smoothies I know my older kids will like," he mused, "making my wife red raspberry leaf tea to ease her uterine contractions, spending 'boy time' with my son and getting my two-year-old down for a nap in the way only I know how."
James is currently busy competing on Dancing with the Stars, but has opted to make the whole thing a family affair. He even dedicated his a recent performance to his beautiful wife. 
"I dedicated this one to my wife and got so lost in the expression of it that at one point I had no idea what step was next," James posted on his Instagram. "But you'd never know it because @theemmaslater is a psychic rock star. Love this choreography. Love this song. Love my wife. Loved this dance. Love what I get to do on this show every week."
Baby Van Der Beek number six is one lucky kid!