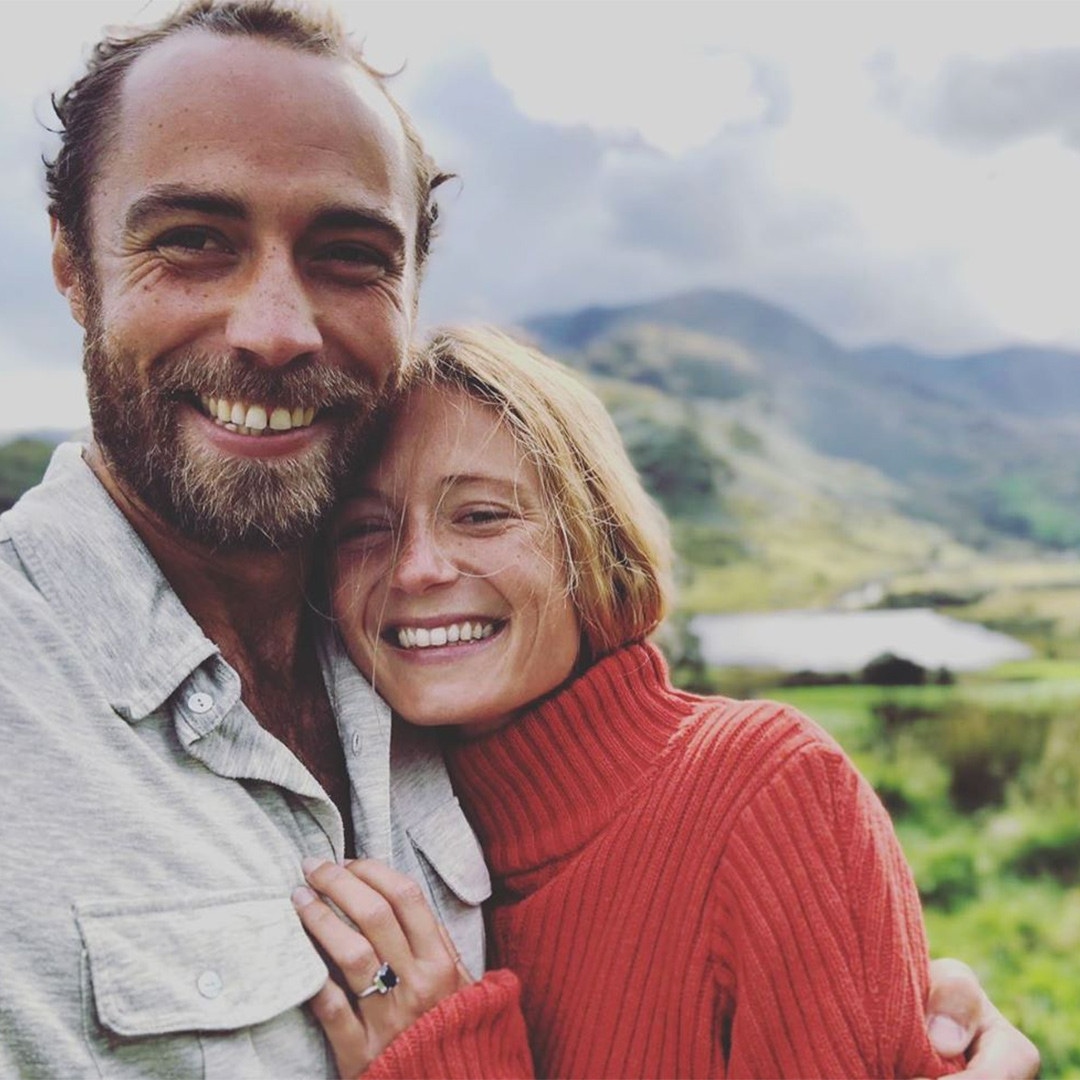 Instagram / James Middleton
James Middleton is officially off the market! 
The 32-year-old entrepreneur and younger brother of Duchess of Cambridge Kate Middleton and Pippa Middleton confirmed on Sunday he is engaged to Alizee Thevenet, following recent reports that said they were set to marry.
"❤️She said OUI ❤️," James wrote on Instagram, alongside a pic of him and his fiancée at Lake District in northwest England. 'Our secret is out but we couldn't be happier to share the news #jalizee."
In the photo, Alizee is wearing a sapphire ring surrounded by tiny diamonds—slightly similar to Kate's famous engagement ring, which once belonged to Prince William's late mother Princess Diana.
As far as the origins of James and Alizee's love story go, British tabloids report James and the French financial analyst met in a bar last year and have been together ever since. Relatable, no? In January, the lovebirds were photographed making out during a Middleton family vacation on St. Barts.  
"My daughter Alizee is very happy with James," her father told The Daily Mail at the time. "They are very much in love."
Mark Cuthbert/UK Press via Getty Images
Just a few months ago, James and Alizee made their official debut as a couple while attending the May 2019 wedding of Prince Harry and Prince William's cousin, Lady Gabriella Windsor, to Thomas Kingston.
Only within the last year has the typically private James began to embrace life in the spotlight. Inspired his sister and brother-in-law's charity Heads Together, he wrote a poignant essay about his own mental health struggles earlier this year.
"I know I'm richly blessed and live a privileged life. But it did not make me immune to depression," he penned. "It is tricky to describe the condition. It is not merely sadness. It is an illness, a cancer of the mind."
Despite the obvious pitfalls of being linked to such high-profile individuals, James said he doesn't resent the "public scrutiny" that has come with his association to the royal family.
Watch:
Is There a Royal Rift Between Meghan Markle & Kate Middleton?
As he described, "...I wouldn't have found a voice or an outlet for my story if it hadn't been for the people I'm related to. And that puts me in a unique position of privilege and trust. I feel I have a duty to speak out, so I can help others who are suffering as I did."
For now, James and Alizee will likely shift their focus to wedding planning. Fingers crossed the groom's beloved pack of pups get to play a special part in the event! 
Prior to Alizee, James dated British personality Donna Air for several years up until 2017.
Congratulation to the future newlyweds!
The Daily Mail was first to report the news.