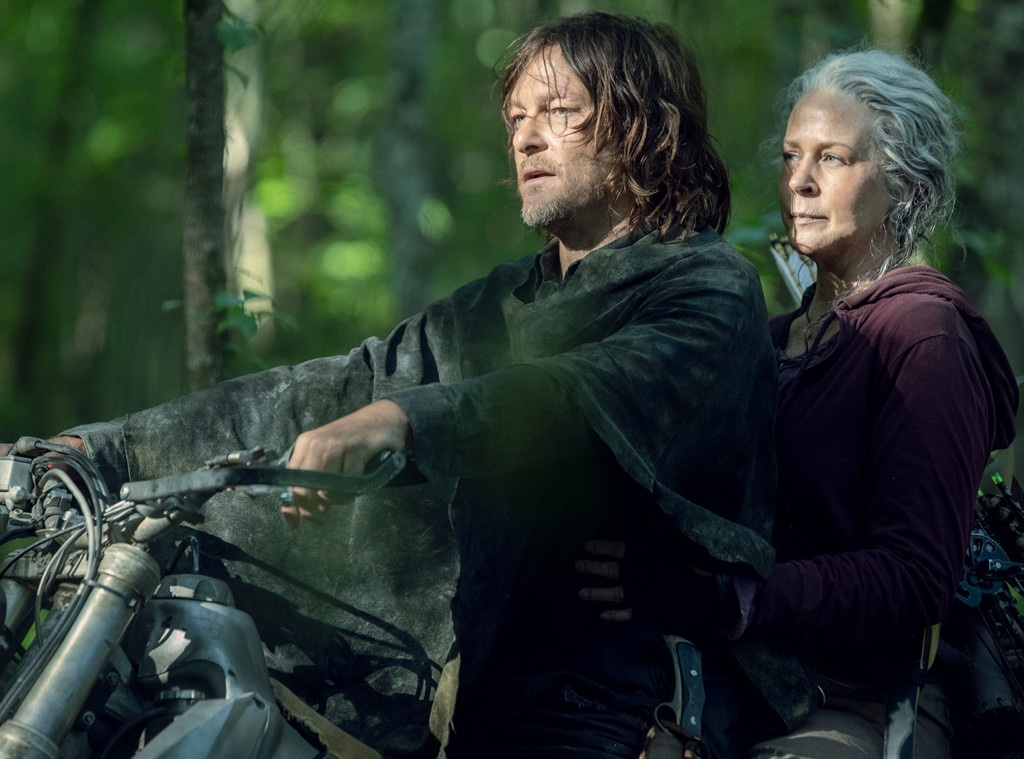 AMC
The Walking Dead comes marching back to TV screens for a season 10 that's sure to be bloody thanks to the Whisperer War. But before Michonne, Carol, Daryl, Negan (?!) and the rest of the crew face off against Alpha and her band of silent killers, it's time to look back at the past…specifically the past loses.
You know Alpha isn't going down without a fight! Death is a constant on The Walking Dead, nobody is really safe.
In the gallery below, we've rundown the 40+ biggest deaths that rocked The Walking Dead and ranked them by least to most impactful. Check it out.
The Walking Dead season 10 picks up a few months after last season with the group of survivors figuring out how to deal with Alpha, the Whisperers and the horde of zombies their enemies travel with. In "Lines We Cross," viewers pick back up with the Oceanside group training for the return of the Whisperers. Tensions hit a new high while the protagonists struggle to hold onto their concept of civilization. Showrunner Angela Kang penned the episode that Greg Nicotero directed.
Season 10 stars Norman Reedus, Danai Gurira, Melissa McBride, Christian Serratos, Josh McDermitt, Seth Gilliam, Ross Marquand, Khary Payton, Ryan Hurst, Samantha Morton and Jeffrey Dean Morgan. And it's a new role for Morgan's Negan. Sort of. He's on work release basically.
"I think Negan starts the season in a really interesting place," Kang told EW. "We saw at the end of last season that he had earned a little bit of trust. So, when we start off this year, we'll see that he's almost a part of the future that is kind of like what Carl had envisioned."
The Walking Dead airs Sundays, 9 p.m. on AMC.