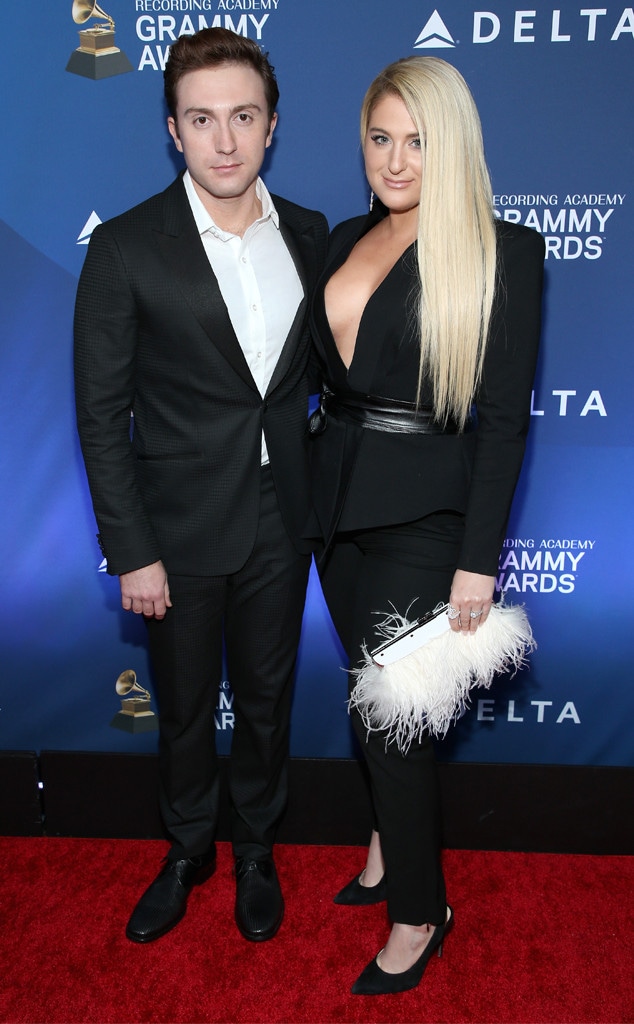 Phillip Faraone/Getty Images for Delta Air Lines
Meghan Trainor's husband Daryl Sabara might be her biggest fan, but she still finds some of his quirks to be a little bizarre.
And, as it turns out, so does her family. While sitting down at A Little Late With Lilly Singh on Wednesday night, the superstar singer revealed the nickname they've bestowed upon her love. 
"We call him 'Serial Killer' because he looks crazy in a lot of pictures," she told host Lilly Singh. "But, also, he does, like, suspicious things that we're like, 'Are you a serial killer and we just haven't figured it out yet?' Like, he'll go to the movies by himself, but not, like, just one movie, like four back-to-back. Like, solo dolo."
But that's not all!
"He never has sauce on anything, not even salad," she dished. "Like, just dry. And I begged him, like, 'Just try this sauce. Is this the wrong sauce?' And he's like, 'I like the grass taste.'"
All weirdness aside, Trainor reassured Singh and the audience that her husband is nothing like his nickname. 
"He's the most supportive human being ever and the nicest guy in the world," she raved. "Like, you won't believe how nice he is."
Watch Trainor gush about Sabara in the video above!