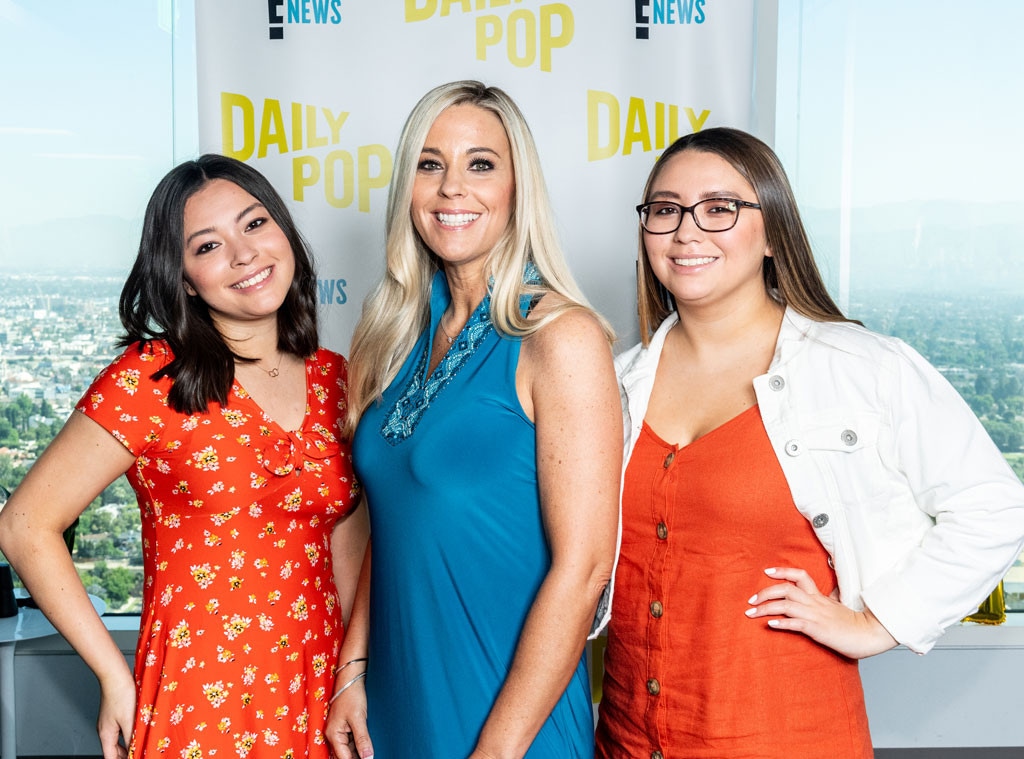 Aaron Poole/E! Entertainment
Kate Gosselin, it's time for your oldest daughters to spread their wings and fly.
On Tuesday night, viewers watched a special edition of Kate Plus 8 where Mady Gosselin and Cara Gosselin went on a college tour.
While the special had more than a few family updates, some viewers are buzzing about Kate's Instagram that was posted while the episode aired.
"I love these kids fiercely…and I don't apologize for my tears," Kate shared with a photo of her eldest daughters. "Times have been so tough and so needlessly unfair for them. Despite it all, they've turned out to be such wonderful amazing human beings."
Kate added, "I cannot wait to see what lies ahead for each of them once they get away from those who have tried to destroy them versus protect them! #KatePlus8 @tlc."
Back in May, the reality TV star took to social media and revealed her daughters had graduated from high school. While their college of choice is unknown for privacy reasons, both Mady and Cara expressed their hopes of going to two different schools and being their own person.
"College feels like a place to blend in and I feel like we haven't really had much of a chance to really blend in and I want to be just like somebody. I don't want to know everybody's name and I don't want to know everybody's business and I don't want everyone to know my name and my business," Mady explained on the TLC reality show. "I feel like big college is the way we want to go. "
One family member who was unable to make the trip was Hannah Gosselin. When a producer asked about her whereabouts, Kate explained that she is spending time with her father Jon Gosselin.
"She was not able to come and that's sad. That's the second trip here actually for us that she hasn't been with us," Kate shared. "It was sad for us because you know, they're getting older and they're making different choices and they're doing different things and she opted to stay back with her dad, which again, you know, her choice. It's not optimal for mom but it's something that I support and you know, we just adjust and move on."
Kate also chooses to focus on the positive like having two high school graduates eager to take the next steps in their young adult lives.
"I'm grateful for two almost college students who have such good heads on their shoulders," the mother-of-eight shared. "[They] are so smart and level headed and they work so hard in school."
Kate Plus 8 returns with new episodes later this year to TLC.