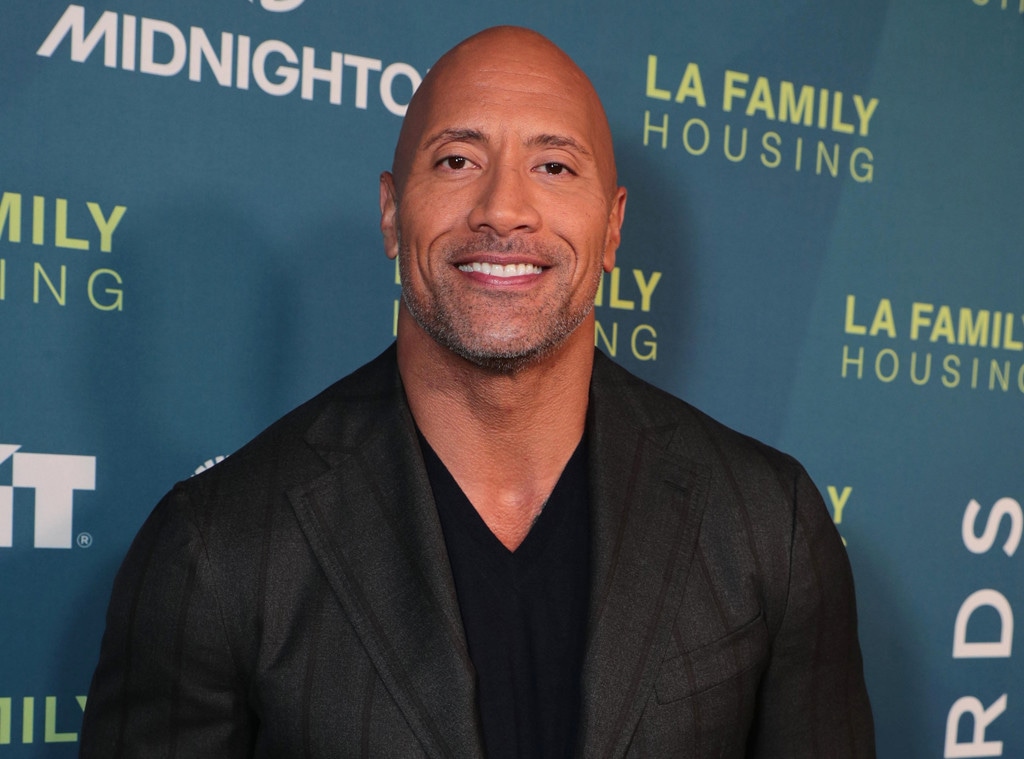 Eric Charbonneau/Getty Images
Dwayne "The Rock" Johnson is in the business of making dreams come true. 
"It's The Rock!," exclaimed Marie Grover who just turned 100-years-old as she watched a sweet video of Fast & Furious: Hobbs And Shaw actor wishing her a happy birthday. 
Breaking out in song, Johnson goes, "Happy birthday to you, happy birthday Dear Marie Grover, who turns 100-years-old today and I'm so honored that she's my fan. Happy birthday to you, muah muah!" 
There's no doubt that the Jumanji: Welcome to the Jungle actor made this fan's birthday extra special by showing her some love. 
"I hear you're a very big fan of mine, which I'm so honored by the way... that you're a fan and I believe you're in Philadelphia, I love Philadelphia. I'm sending you so much love and a huge congratulations on 100 years. What an amazing life," Johnson said in the video. "I, and I'm sure everyone around you right now, I'm very happy you were born and I'm so happy and honored to send you this message, Marie Grover. Now, wonderful, you can eat cake, you can get drunk. You're gonna' have the best time, party hard!" 
We're not crying, YOU'RE crying. 
The video posted on Twitter initially went viral after a friend of Marie Grover's granddaughter, shared it with the caption, "Happy 100th birthday to Grandma Grover, I cannot begin to thank @TheRock enough for making this happen." 
Jamie Klingler had initially reached out to the 47-year-old actor on Sept. 22 when she tweeted that her "punt to get @TheRock to wish my friend's gram a happy 100th birthday as she adores him might work." According to her tweet, a "friend of a friend" was in touch with Johnson's team in an effort to make it Grandma Grover's wish come true. 
"She will lose her mind," Klingler wrote in her tweet back in September. "When we were in high school (25 years ago) she would wear a rock sweatshirt and tell us how handsome he is." 
It's safe to say Grandma Grover has been a longtime fan of what The Rock has been cookin'. 
Back in September, Johnson replied to Klingler right then and there asking, "What?? First I'm hearing of this! Who's turning 100? Beautiful age! What do you need, Jamie?" 
Of course, Johnson delivered on his promise. He also shared the video on his own Twitter account and said that he wished his grandma was still around "but stuff like this is always the best part of fame." 
Watch:
Dwayne Johnson Talks Working With Ex-Wife on "Hobbs & Shaw"
Once the birthday girl was done watching Johnson's birthday message, she goes, "Love you right back, Rock, you!" 
Okay, now we're crying. Happy birthday to you, Grandma Grover!