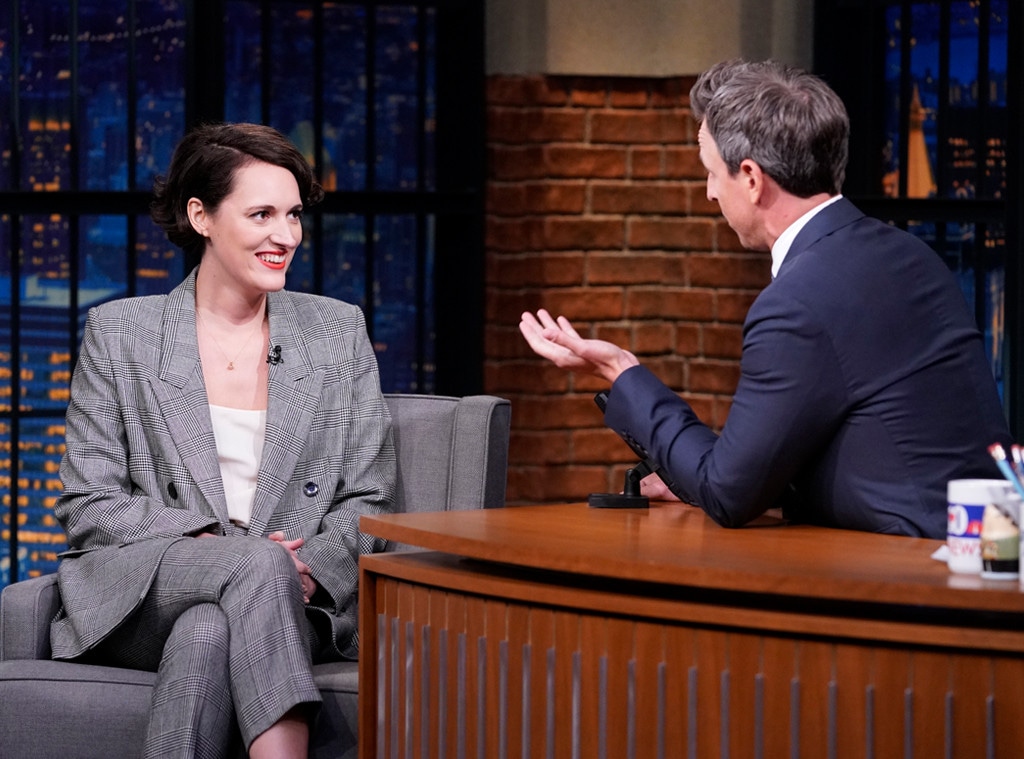 NBC
Well, well, well. Viewers may not have seen the end of Fleabag after all.
Fleabag creator and star Phoebe Waller-Bridge took home three Emmys at the 2019 ceremony and reiterated she was done with the Amazon/BBC series after the acclaimed second season.
"To be honest, this just feels like the most beautiful, beautiful way to say goodbye to it, actually," Waller-Bridge told reporters after taking home the Emmys for Outstanding Lead Actress in a Comedy Series, Outstanding Writing for a Comedy Series and Outstanding Comedy Series. "It does feel like the story is complete."
But! When Waller-Bridge, who is hosting Saturday Night Live on Saturday, Oct. 5, stopped by Late Night with Seth Meyers, she revealed there still might be life left in the Fleabag story.
"I quite like the idea of coming back to her, well, me, when I'm 50. 'Cause I feel like she would've had more life then, and God knows what she would have got up to," Waller-Bridge told Seth Meyers. "And actually, seeing a character like that in her later stage of life, I think, is exciting. But I think for now, she's been through enough. We got to let her go."
Waller-Bridge is 34 now, so 16 more years until more Fleabag, y'all! Hey, we had to wait 10 years for a second season of Lisa Kudrow's The Comeback, what's 16 for a third season of Fleabag?
The series is based on the one-woman show of the same name and Waller-Bridge recently performed a run of it in London. During her final show, she said she actually felt the character leave her. "Vom, right? Vomit," she joked about the sentiment.
Waller-Bridge, who also developed Killing Eve for TV, recently signed a production deal with Amazon. Fleabag might be done for the time being, but Waller-Bridge isn't going anywhere.
The Emmy winner is hosting Saturday Night Live with musical guest Taylor Swift and told Meyers that growing up in the UK she was aware of the show, but had no idea the amount of effort that went into creating the show on a weekly basis.
"We just thought it was a sketch show that you have time to prepare for and it turns out you don't," she said.
Both seasons of Fleabag are streaming on Amazon Prime Video. Late Night airs weekdays at 12:35 on NBC.
(E! and NBC are both part of the NBCUniversal family.)