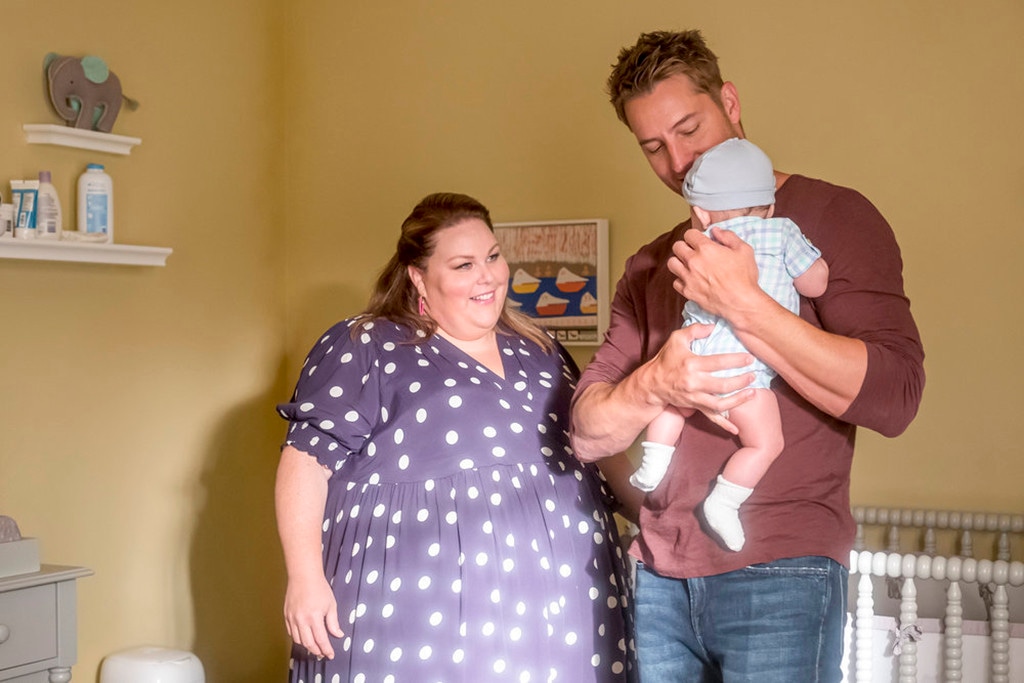 NBC
Things sure have changed for the Pearsons. 
Tonight's episode of This Is Us was all about everybody facing the truth that things have changed. The 7th grade big three don't wanna go to the pool to hang out with their parents anymore, and Tess wants to get a bold new haircut, and Kate has to get rid of chords and sharp corners before her blind son learns to crawl. There are a lot of things everybody has to get used to, and it results in one of the best "normal" episodes the show has had in a long time. 
There were no flash forwards, no tricky flashbacks. Just a tale of two time periods in which everything was changing in major ways. 
In the past, we saw Jack and Rebecca beg their kids for a pool day, like they used to have, but the kids are older now and they think their parents are dorks. 
This is a very, very different pool day from the one we saw in season one. This time, the popular girls wanted to hang out with Kate, and she even had her first kiss. Randall and Kevin also got into a big fight over Kevin making Randall seem uncool in front of his black friends, and Jack and Rebecca just felt sad over the fact that they managed to get a pool chair for each member of their family but no one wanted to sit in them, until the end of the day when the whole family came back together and we even got a flashback of those preschool versions of the Big 3 that 
In the present, in Philly, Randall and Beth came to terms with their daughters getting older and changing and making their own decisions, like Tess getting a new, shorter haircut. In the end, the whole family had a fun and adorable day out. 
Kevin struggled over whether to take a movie in Chicago while worrying about Nicky, and eventually he flew to help his uncle out by bringing him a plant, which is the thing that saved him as he was getting sober. 
The best story of the episode came from Kate and Toby, who are dealing with their baby's blindness. Kate was handling it with remarkable calm, while Toby was freaking out that she wasn't freaking out, and compensating by obsessively working out. 
A counselor came by the house to teach the whole family how to deal with a blind infant, and it was fascinating. You have to warn the baby before you pick him up, or he'll cry. You shouldn't move the furniture because even as an infant, he's "starting to absorb the layout." It helps to have different floor textures in each room, and to make sure there are no chords or sharp corners anywhere he could reach them. 
Kate faltered a bit when she realized that Jack would never be able to watch the Steelers on the big TV she and Toby had splurged on, but Kevin, with his plans to teach baby Jack to pick up girls, or boys, or robots, helped her snap out of it. And we all know Jack turns out OK in 30 years. The question is whether Kate and Toby will be OK, which is constantly a question. Currently, he's lying to her about going to the gym for some reason. 
Things are certainly changing on This Is Us but based on the first two episodes of this season, we're happy to welcome those changes. 
This Is Us airs Tuesdays at 9 p.m. on NBC.