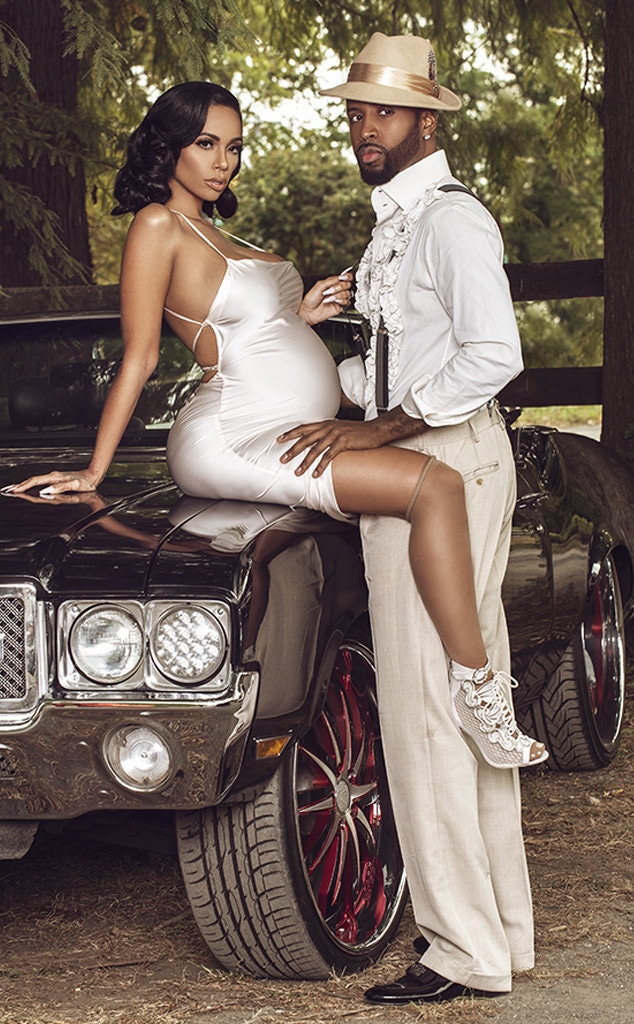 JOSE GUERRA
Word on the street is the Love & Hip Hop family is expanding.
Just days after reports circulated that Erica Mena could be pregnant with her and Safaree Samuels' first child, E! News can confirm that the couple is in fact expecting.
In exclusive video obtained by E! News, the Hollywood duo participates in a pregnancy reveal inspired by Bonnie and Clyde. And spoiler alert: It's nothing short of fabulous!
 "Wow, wow, it's a big deal! Very big deal. I didn't know I was capable of doing this," Safaree shared while rubbing his leading lady's belly. "I'm excited!"
He added, "I'm nervous. I'm in shock. I'm in disbelief. It's very surreal to me. I don't know what to do but I know I'm going to be great at what I do because I'm great at everything."
While the pair has been open to documenting their own personal and professional life on Love and Hip Hop: New York, both Erica and Safaree have already thought about how much they will share in terms of their children.
In fact, Erica wonders how she is going to "protect our kid from the craziness."
Safaree, however, appears to be a bit more open to sharing his baby with the world. "We're going to be selective but at the same time, this baby will come out of the womb working," he joked. "I was working very early.  I'm about to pull a DJ Khaled. As soon as this baby comes out, we are working."
Until then, this pair is all about celebrating their latest milestone together.
And yes, Safaree is already making it clear that he won't be seeing everything once the due date arrives.
"When my sister gave birth to my first niece, I was in the room…I just woke up and the baby was there," he shared. "I don't plan on looking. I'll be looking at her and being her rock and her support."
Erica shared, "It will be quite the interesting birth to say the least."
Congratulations to the couple on their big news! And mark your calendars: VH1's Love & Hip Hop: New York returns later this fall.